Turning Vision into Value
To thrive you must innovate. SVII provides a variety of "Vision to Value" services to innovation advocates at all levels, from highly leveraged government and business leaders to entrepreneurs and sole contributors.
SVII is a combination of a think tank and public forum – a place for the innovation community to come together and hatch new ideas or initiatives. Our knowledge network of creative participants consider the insights and appropriate business models to support them.
SVII – Mar 24th, 2016
Please join us for a lively discussion about the smart tech revolution co-presented by: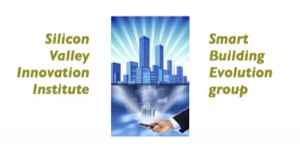 Program Description:
Modern challenges of industrialization and climate change require whole scale improvements in how we deal with energy and resources. We must adapt, but our bodies have evolved to fit yesterday's environment.  We need urgent action to go beyond Green to Smart (Sustainability Maximized through Adaptive and Responsive Technologies), and the Silicon Valley should remain the center of smart technologies that make businesses and citizens more prosperous.
New fabrication, sensing, connectivity, intelligence and gamification opportunities are developing to improve services and efficiency, and ultimately to create smarter citizens. The conscious evolution of our built environment is necessary but slow because we are best at creating products that can be built overseas.  The next natural step of applying digital technology to improve sustainability leads to smart buildings, smart cities and smarter citizens.  Progress is rapid with each technology impacting society differently.
The potential for smart buildings and smart cities is unlimited as we create new collaborations using data effectively to address global challenges.
Please join us for an update on smart technology developments, and a discussion about what we want to achieve and avoid as we help in the development of these powerful new sustainability solutions.  This session is designed to be highly interactive.  We've invited you, and lots of other diversely skilled participants, to join and contribute to evolving the format for SVII's new interactive arenas.  We want to learn about your aspirations, priorities, vision, and the expertise that you bring to the challenge of harnessing new techniques and technologies to build a smarter, more sustainable world.
Technology Overview Roundtable Panel:
Gary Shamshoian, PE, LEED AP, BEAP is a mechanical building design engineer experienced in the design, contracting, owner, and manufacturing sides of the construction industry. His team is creating new technologies to accelerate smart building energy efficiency.  He is the Smart Technology Director for BEST (Buildings Engineered with Smart Technology), Co-chair of the ASHRAE Technical Committee for Cleanspaces, and Chairman of the Smart Building Evolution group.
Behzad Imani, Ph.D is a High Tech Venture Advisor for FinTech, AgTech, EdTech, MedTech, and CleanTech with expertise in smart systems and buildings, new battery technologies, nano processing and nano welding capital equipment, communication chips, wearable devices, enterprise software, and water efficiency technologies. He will discuss new technologies emerging to connect building energy management to smart city energy control systems.
James T Caldwell is CEO of E3 Regenesis Solutions, a consulting company that specializes in building green energy alliances and systems integration for smarter buildings and cities in US and China. Dr. Caldwell has served as Assistant Director of the Center for East Asian Studies at Stanford University, and he founded Pacific Rim Connections, harmonizing international standards and E3 Regenesis Solutions to promote green and resilient city collaborations.  He currently serves as a Director of the US-China Green Energy Council (www.ucgef.org) and is Chair of its Green Building and Eco-City Task force.  Last year Dr. Caldwell joined and helped the Silicon Valley Chinese Technology & Business Association (SVCTBA) to organize and present at the Smart City Conference & Expo on May 30, 2015 at the Santa Clara Convention Center, California.
Zann Gill and Dennis Britton are developing earthDECKS –http://earthDECKS.net – into a smart innovation network.  Dennis combines diverse experience with large companies (APPLE, Cisco, GE, HP, VISA) and his leadership in the agile community, with his passion for disruption and start-up innovation. Zann focuses on how next generation social problem-solving networks can evolve into collaborative intelligence ecosystems where savvy users and responsive devices sense needs, integrate diverse information, respond to users, and assess feedback.
What you will learn and take away from this session:
Hear various perspectives about the promises of smart buildings and cities, and some of the challenges to their full realization.
Learn about new opportunities in the smart infrastructure field.
Assist in the development of new technologies by contributing to the discussions about what we want from smart buildings and cities.
Share knowledge and questions with those pushing the frontiers of smart technology, and assist in the directions of novel innovations.
Find out what others want from Smart Cities and Buildings.
SVII is committed to growing an interactive community and collaborating with other such communities, so that those who attend meet new colleagues with complementary skill sets, discover new ideas that augment the passion they brought to the event, form teams and seed new projects aligned with their mission.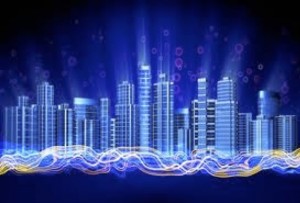 Please join us in Cupertino on Thursday, March 24, 2016, at the:
Rancho Rinconada Recreation Center
18000 Chelmsford Drive
Cupertino, CA  95014
   Doors Open: 6:15 PM                      Tickets at the Door: $15     
Program: 7:15 to 8:45 PM                         Students: $5
Food will be included in admission cost; alcohol will be available for added costs
280 exits are often crowded, so we suggest using Lawrence Expressway instead.
February 24th Past Program:
Co-presented with the Association for Strategic Planning – Northern California Chapter,
at SAP in Palo Alto

Strategic Innovation: Possible or Impossible

Panelists:
Dan Rasky      Director and Co-founder of the Space Portal at the NASA Research Park
Paul Masson   Managing Director and co-founder Strategic Alliances Resources Network, LLC
Reid Bierly      Senior Director of Sales and Planning at Equinix, Inc.
Moderator             Howard Lieberman, founder Silicon Valley Innovation Institute
An innovation strategy is a key factor in the success of most organizations. It is an articulated strategy for something that is brand new with the goal being to create a lot more opportunity and value for the organization and its network of partners.
Given that organizations need to change quickly and often long-term plans do not get implemented, some say that defining, creating and implementing a strategic innovation plan is difficult if not impossible. There is a legitimate debate about the feasibility of strategic innovation:  some view innovation as too fluid to guide with strategy, others cite examples of past long term investments that have had a strategic impact while some say the cost of capital makes such long term strategic innovation impossible. If our futures depend on good plans, how do you plan for innovation with a strategic impact given continuous change?
What you will learn and take away from this session
¬ Contrast three views of the viability of Strategic Innovation.
¬ Hear examples of what has worked and most importantly, what has not worked for strategic innovation.
¬ Have your strategic innovation questions answered by a panel of experts.
SAP Executive Briefing Center   
Bldg 1, 3410 Hillview Avenue, Palo Alto, CA Silicon Valley 
Doors Open: 6 PM
Program: 7 to 8:30 PM
Tickets at the Door: $45
Online Preregistration: $35
Students Pre-registration  $25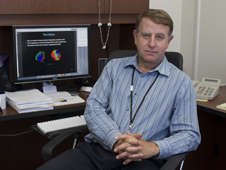 Dan Rasky is the director and co-founder of the Space Portal at the NASA Research Park, Moffett Field, Calif. The Space Portal has a mission to "be a friendly front door for emerging and non-traditional space companies." Through their initiatives and collaborations the Space Portal has had a significant role in the establishment of several notable and successful NASA programs, including the Commercial Orbital Transportation Systems (COTS) program, the Innovative Lunar Demonstration Data (ILDD) program, and the Commercial Reusable Suborbital Research (CRuSR) program. Rasky also is the recipient of the Senior Professional Meritorious Presidential Rank Award, the NASA Exceptional Achievement Award, the NASA Exceptional Service Medal, 12 NASA Group Awards, and eight Space Act Awards. He has six patents, 64 publications, and is an associate Fellow of the American Institute of Aeronautics and Astronautics (AIAA) and a senior member of the American Society of Mechanical Engineers (ASME).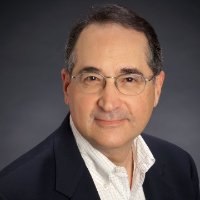 Paul Masson is Managing Director of Strategic Alliances Resources Network, (StarNet, LLC), a management services firm that manages multi-party, R&D alliances. StarNet has launched over a dozen, large-scale alliances in the last twenty years in the fields of software, IP-enabled networked systems, IT hardware, materials, vehicles controls, sensors, advanced manufacturing, weather systems and sustainable growing. Paul has lead the strategic innovation planning for half of the StarNet managed alliances, using a variety of planning methods including scenarios, technology road-mapping and systems engineering solutions planning. Paul has been an instructor for NASA and the Department of Defense, a program lecturer at Stanford, and speaker at industry conferences for innovation management, aviation, biofuels, sustainable growing and commercial space. Paul was previously Director of Corporate Financial Services at SRI International and head of high-risk, lending for the Wells Fargo Latin America Division. Paul has been a project manager at four startups, receiving and selling stock or stock options in each organization. Paul is also the recipient of the NASA Distinguished Public Service Medal for his design and management of an eight year, multi-party alliance for aviation that generated twenty-two (22) new technologies. Paul is concurrently an advisor to investors within single-family-offices, state government seed funding groups on technology trends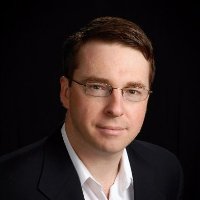 Reid Bierly is a seasoned strategy and innovation executive with 20 years of experience in high technology. In his role at Equinix he is responsible for leading cross functional innovations in customer targeting, sales coverage, quota setting, and account planning on a worldwide basis. Prior to Equinix, Mr. Bierly was the Director of Strategy & Transformation within Cisco's Supply Chain organization where he led efforts in supply chain segmentation, cost to serve modeling, and improvements in acquisition integration. Mr. Bierly was at Hewlett-Packard, for 17 years, leading strategy, transformation, and business planning activities on a worldwide and region basis across numerous hardware, software, services, and consumable business units. Mr. Bierly has founded companies in both SaaS and augmented reality industries. He has a B.S. in International Business & Logistics from Pennsylvania State University and an Executive M.B.A from Pepperdine University. He resides in Silicon Valley with his wife and two daughters.