The SVII knowledge network is matrix of complimentary experts with broad innovation management experience.
SVII is a network of networks. However each node in the SVII network is an innovation advocate.  This creates a very unusual type of community, one which is essentially unstoppable.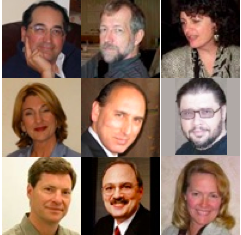 Conventional hierarchical structures can be less flexible in fluid dynamic situations which require just in time communications and management to harvest the hard to articulate insights which precede innovation.
"Thus, the task is, not so much to see what no one has yet seen; but to think what nobody has yet thought, about that which everybody sees."
~Erwin Schrödinger