SVII helps organizations manage innovation by co-developing situation specific approaches with leadership.
"Everyone has the spark of creativity in them. It is the job of the leader to inspire and release that spark."

~ Paul Sloane 'The Leader's Guide to Lateral Thinking Skills'
One size definitely does not fit all in situations requiring significant innovation for viability or sustainability.  Every innovation situation is unique and the SVII knowledge network literally has hundreds of man years of experience Turning Vision into Value.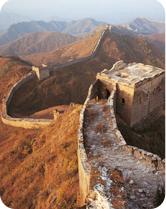 Integration across boundaries: departmental organizational, interpersonal and technological requires a strong ability to manage context. Not only facilitate, but also to provide short term innovation initiative leadership.
It takes time to develop enough of a relationship to establish the mutual trust which underlies successful outcomes.
SVII folks have done this many times.