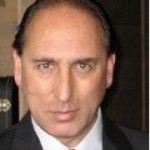 Howard Lieberman
Founder & Chairman of SVII
Twitter| LinkedIn| Facebook
Mr. Lieberman is a force of convergence who has successfully piloted many new products and programs into the world, resulting in multiple billion dollar markets and multiple new approaches to existing situations. He works with an extremely broad range of entities from industry to academia to government.
As a three-decade innovation veteran with a bias for action, his combination of extremely clear focus and unusual flexibility result in the ability to integrate diverse resources and create badly needed synergy for today's complex realities.
Howard spent fifteen years working at two of the most innovative companies in history, Bose and Apple Corporations, and an additional fifteen years as a founder, consultant and academician in both business and technical areas. In all of these situations the dominant contribution was innovation, which was achieved differently every time.
After completing university programs in both Physics and Electrical Engineering, Howard Lieberman has accumulated a large set of innovation-relevant capabilities including product development, project management, digital marketing, strategic planning, founding and managing new entities, coaching, and perhaps most importantly the ability to connect the diverse set of players always present in current innovation scenarios.
---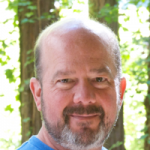 Darius Dunlap
Executive Director
LinkedIn | Twitter | Web
Darius is fascinated by technology that shapes our world, and by the connections it enables between people as they create and learn. He has a strong business foundation in international operations and management, product and service definition, and global business development as well as deep technical knowledge in internet technologies and across the hardware and software of computing systems from supercomputers to mobile devices.
Darius is co-Founder and Board President of Square Peg Foundation, and is writing a book on technology and creativity.
---

Jitendra Mudhol
Director of Innovation Advocacy
Twitter| LinkedIn| Quora

Jitendra is a Silicon Valley based entrepreneur and consultant in embedded and wireless technologies.  For two decades Jitendra has worked across different continents and multiple cultures, from Siemens, IBM, Toshiba, Fujitsu, Sanyo, Qualcomm and Broadcom to a bunch of startups. His latest boot-strapped venture "CollaMeta" implements cutting-edge collaborative solutions in emerging economies to uplift the lives and create meaning.
---

Jessie Chen
Innovation Advocate
LinkedIn| Facebook
Jessie graduated from MIT and Harvard with master's degrees in EECS and Arts in Education.  She currently works as a software Product Manager during the day, and is passionate about exploring the different ways beauty can impact the world. She is a competitive ballroom dancer, a recreational singer, a graphic designer, and also passionate about transformation, community, and healing through spirituality and creative self-expression.  She is working with SVII towards empowering individuals and societies who find themselves at the critical intersections of creativity, ingenuity, and value.
---

Ed Wei
Innovation Advocate
Facebook
Ed graduated from Dartmouth College with a master's degree in Computer Science.  He works as a software developer, stays involved in Stanford Ballroom, and is an avid photographer.  Ed is also a classical vocalist, and has performed with the San Jose Opera.
---

Camilla Yu
Innovation Advocate, Shanghai Division
Twitter| LinkedIn| Facebook
Camilla Yu is a native Chinese. She is not easily satisfied with living within the comfort zone and always seeks new adventures. In 2008, Camilla went to UT Austin for her master degree in Advertising and then moved to Stanford in 2010. Her expertise is in branding, social media and digital marketing. A researcher in innovation ecosystems network, Camilla studies the global relationships among start-ups, funding and people. Currently Camilla is in her hometown of Shanghai to expand the SVII network to China. She has the vision and passion to establish an innovative bridge between Shanghai and Silicon Valley..
---
"Teamwork is the ability to work together toward a common vision.  The ability to direct individual accomplishment toward organizational objectives.  It is the fuel that allows common people to attain uncommon results."  ~Andrew Carnegie