Thank you to all who participated and attended our 7th Year Anniversary Celebration!
Here is a little recap of the evening by our own Adam Kauk:
It was a pot-luck of talent from around the SVII community; We had a schedule of presentations and performances that were so varied, it looked like a microcosm of SVII's history. (The delightful setting and delicious food were provided by Angelica's Bistro in Redwood City, and the soup within that bowl was provided by the SVII community…)
We started with creative and engaging melodies from Neubop, the duo of Howard Lieberman (founder of SVII) and David Solhaug.
Then there was a tantalizing presentation on dark matter by Thomas Buckholtz.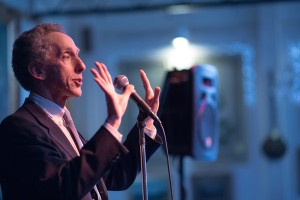 This was followed by three different presentations of visual art. First, Elzbieta Holsztynska talked about how her own art teaches her different things about science..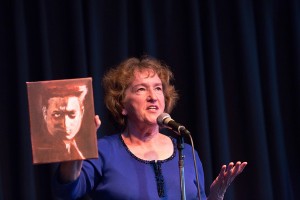 Then, Jason Marsh played a video taken by an iPhone on a bunch of helium balloons (and dazzled us with some out-of-this-world violin looping)..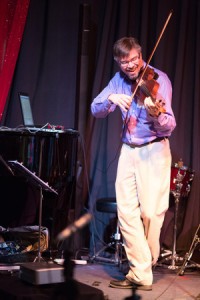 Finally, Geri McGilvray did an animated live portrait painting demo…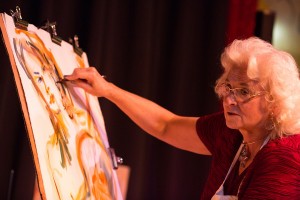 …with Jessie Chen as the model.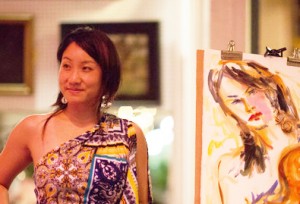 The final third of the night came around with Adam Kauk transferring a guitar song onto the piano (Signe, by Eric Clapton).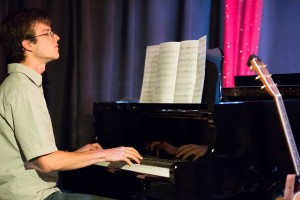 Next, Birgitte Rasine transported us to a hot day in Rome with a reading from her own book.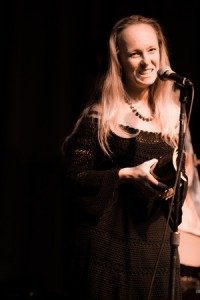 Finally, the evening ended with a bang as Andy Markham and the Polyglot Quartet played their unique blend of various genres and took us to the finish line.
Join us next time (After the summer fiesta, we will be back to our first Wed of the month schedule!) on Wednesday, September 5th, 2012!  We will be discussing how to engage your clients and audience through emotional relevancy in media (graphics, photos, and film).
Mark you calendars!