The SVII is happy to present another of our live events, From Makers to Manufacturing! This event will discuss the shortening time between the conception of an idea and the construction of the idea's first model. By collapsing the distance between conception and creation more advancements can be made in less time, allowing for swifter advancement.
The kick-off event at our beautiful new space* is going to be great! We are lining up an amazing panel of guests, and look forward to a deep dialogue with participants old and new.
Envision a world where the time between an idea's conception and its physical rendering is not months but hours. The industrial revolution launched the age of manufactured goods, but mass fabrication has always required a long and expensive setup, and the initial prototyping still required skilled handcrafting.
Babies grow too quickly for their prosthetics, people with old cars need parts long since out of production, inventors need a widget to do some unique thing that only they want to do.
What if anyone could make almost anything they can imagine, quickly and inexpensively? What might the "maker revolution" have in store for us in terms of our lifestyles and capabilities?
Tuesday, August 25th, 2015
7pm – 9pm (Doors open at 6pm)
Foothills Tennis & Swimming Club
3351 Miranda Avenue
Palo Alto, CA 94304
Join us in a provocative discussion!
Get your Tickets Here!


* Special thanks to the team at Foothills Tennis and Swim Club who are hosting us in this series. Read more about their sponsorship and this series in this letter from our founder.
PANELISTS:

 Roland Krevitt, when in charge of tooling for Apple, invented machines to quantify computer smoothness, and scoured the world for the few companies who could meet his specification to permit them to be authorized Apple vendors. Many types of products have passed through his tools. Before Apple, he did this at HP and afterward at Plantronics, a world leader in microphone and telephony systems.
Roland consults to a large range of high tech companies applying his unique history of bringing prototypes into mass production. When traveling abroad for all these companies, Roland's extraordinary international experience has permitted him to make product decisions impacting many billions of dollars worth of products in numerous industries. He has a degree in mechanical engineering and an MBA.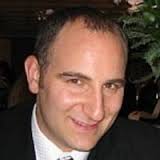 Adam Rodnitzky
 is a serial entrepreneurial with a passion for startup marketing. He has co-founded three startups, two of which have been acquired: 
CompleteCar.com
 (acquired by 
CarParts.com
 in 2000), andReTel Technologies (acquired byShopperTrak in 2012). Adam leads marketing for Occipital, Inc., a Boulder, CO and San Francisco, CA based startup that creates state-of-the-art mobile computer vision software, as well as the recently launched Structure Sensor. Adam received his BA from Wesleyan University, and his MBA from the University of Chicago Booth School of Business.

 Max Sims has expertise in design, business and computer graphics. He started as a car designer in Europe  at GM and Renault. He then proceeded to work in movie special effects on films like Beetlejuice and Masters of the Universe. He has been an applications engineer and software product manager for Computer Aided Industrial Design software like Alias Autostudio and think3. Max has been the lead writer on a 900-page book called Inside Maya 5 while simultaneously designing the Natus Algo 3i. The medical device for Natus won both ID and Medical excellence awards. Sims executive produced for virtual worlds in Spain when he was also an Invited Professor at University of Salamanca. He is now working the field of electronic automotive user  and branded design fiction experiences after graduating in a Masters of Design at California College of the Arts.
Note* Every month, it is our express desire to bring to you topics of interest, with a conversation started by a variety of subject matter experts. This interactive forum also counts on other attendees bringing up their perspectives as well, and not just a five minute question and answer session at the end.  As always, our goal is to set the stage for a balanced interactive roundtable discussion. Although we seed the discussion with subject matter experts, the audience is also comprised of subject matter experts whose expertise lie in a larger range of topics. And it is within this cross fertilization of intelligent communication people that innovation can often occur. Change often originates from perspectives proffered from outside a field. We strongly encourage additional questions and points of view from everyone in the room.