How can video game mechanics like those found in like Epic Mickey, Bioshock Infinite and Mortal Kombat help create or improve products and services in different industries? This event will take a look at this topic and pick it apart.
Utilizing Game Technology to Improve Products and Services
Join Margarita Quihuis, Stephanie Spong, Chris Bennett, Albert Chen, and Andrew Mayer for a discussion on how the use of game mechanics can help companies solve problems and create a deeper connection with customers. 

presented by SVII and Sheppard Mullin

How can mobile and social technologies combined with game mechanics create and improve products and services in the real world?
At this event, we will explore game mechanics and how they can be used to improve digital products, going beyond pure entertainment, to solve real world problems. This new trend is gaining in popularity and brands are reworking their digital resources. Solutions have appeared in a rich assortment of industries, including health, education, finance. Game mechanics can be used to facilitate communication, leverage common interests, create change, and locate missing persons. Some refer to this trend as serious games. Bottom-line: the use of game mechanics allow companies to solve problems, forge a stronger connection with their customers, and create a better user experience.
This event will take place at the offices of Sheppard Mullin:
 PANELISTS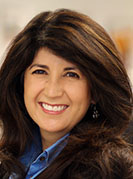 Margarita Quihuis (Moderator). Quihuis' career has focused on innovation, technology incubation, access to capital and entrepreneurship. Her accomplishments include directorship of Astia (formerly known as the Women's Technology Cluster), a technology incubator focused on women entrepreneurs where her portfolio companies raised $67 million in venture funding, venture capitalist, Reuters Fellow at Stanford, and Director of RI Labs for Ricoh Innovations. She is a member of the research team at Stanford's Persuasive Technology Lab and directs the Stanford Peace Innovation Lab where she conducts research in Innovation, mass collaboration, persuasive technology & the potential of social networks to change society for the better. Recently she joined Social Design – a new marketing consulting firm dedicated to bridging the worlds of online engagement and offline movements. With offices in Silicon Valley, San Francisco, and Washington DC, we're enabling businesses, government agencies, and NGOs to grow by deliberately empowering the people they serve.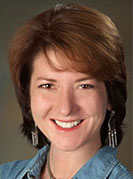 Stephanie Spong is a gamer, geek and venture capitalist with over twenty years of professional experience in financial, operating and consulting roles and a passion for the game sector. From her experience at Goldman Sachs, Citibank, McKinsey and Monitor, she brings seasoned business judgment and financial skills, and as Managing Director of Razorfish's Los Angeles office, she gained valuable operating experience and immersion in the digital media space.  Most recently, at EPIC Ventures she established a strong reputation as an early-stage technology investor, serving as the President of the New Mexico Venture Capital Association (2007 – 2010) and board member of the Invest Southwest Capital Conference and the Rocky Mountain Venture Capital Association.  During 2010, she chaired the Phoenix-based early stage Invest Southwest Capital Conference as well as the Venture Capital in the Rockies Fall Conference in Santa Fe, New Mexico.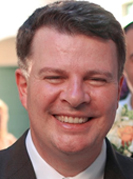 Chris Bennett is an award-winning Game Designer who combines creative ideas with social networking to reach millions of players with his credited games. With over 17 years of experience in the entertainment software industry, he has been instrumental in expanding hit brands like Diner Dash, which is one of the top-selling casual games of all time with over 1 billion downloads. Chris has talked about games and game design for broadcast coverage in media including NBC TV, NPR and the San Francisco Chronicle. He is called on by organizations such as Stanford and USAID for his game design expertise.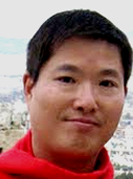 Albert Chen is Assistant Professor in the Game Design and Development program at Cogswell College in Sunnyvale, CA.  He has led students in the development of serious games using game engines for the Boeing Company, Neurosky and Ericsson.  As Associate Director for Cogswell's Engineering Simulation and Animation Laboratory (ESAL), he led a team that was awarded the Boeing Performance Excellence Award in 2008. Prior to joining Cogswell in 2007, Mr. Chen was a professional game developer for over twelve years and worked for EA, LucasArts, Factor 5 and the 3DO Company.  He has a BA in International Relations from UC Davis and is currently pursuing a Master of Arts in Entrepreneurship and Innovation at Cogswell College.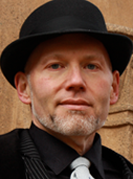 Andrew Mayer has spent the last two decades involved with every facet of digital entertainment, and has brought his unique insights and skills to such companies as Sony, Time Warner, PlayFirst, EA/Bioware, Zynga, 2K Games, and many more. He provided the original concept and design for the wildly successful "Petz," which has fueled a boom in digital life forms that has remained a world-wide phenomenon since its creation in the mid-90s. Since then he has integrated interactive entertainment into many major brands including Batman, Scooby-Doo, Diner Dash, Tonka Toys, Reader Rabbit, The Ellen Show, and many more. Over the last decade he has been intensely focused on new platforms and the growing mainstream audience, including casual, social, and mobile devices.