Technology in Your Family – savior, destroyer or both?
Tech can be great for many of us and a colossal drag for others.
Can it be controlled? Should it be controlled? Can you control it?
Does it control you? Does it empower you? Does it do both – sometimes at the very same time?
I know I spend far time on IT than seems at all reasonable. Do You?
Do you feel like the master of your technology? Ever deliberately leave your phone in the car during an important meeting? Makes my lunch meetings a lot more productive.
The world is changing due to tech
There is no question that the democratization of technology made possible by a combination of economies of scale and Moore's Law has put incredible power in our pockets. Today's smart phones have more speed, storage and resolution than super computers of the 1990's and also have fantastically more connectivity and flexibility. In our digital age, the world has changed and the change is accelerating.
What does this mean for society?
Technology is changing the nature of work, careers and families making them no longer limited by geographic proximity. Connections through shared interests, now easier to find and develop, are often bringing people together from very different cultural backgrounds.
How does this affect families?
What does it mean to be a parent in the digital age? How much time should you and your kids spend with technology? Can a parent actually control their child's use of technology? Should they? What types of technology usage should be encouraged? How does technology usage impact social skills development? How is technology, and the world it's making possible, changing education? Are kids learning problem solving and other important skills? What is the kids point of view? How is technology enabling those with special needs?
And for the individual – What about them?
Is your world bigger? What if you're a kid? A grandparent? How do you learn? How do you fit in a family, a community, and a team? How many families and communities are you in? How is technology changing the way you see the world, and the way you see yourself in the world?
… Join us in a provocative discussion!
Tuesday, September 22nd
7pm – 9pm
Doors open at 6pm for appetizers and no-host beer and wine
Tickets: $20 in advance • $30 at the door

Mark L. Miller, Ph.D.
,Mark L. Miller, Ph.D. founded Learningtech.org [The Miller Institute for Learning with Technology], incorporating it as a 501(c)(3) nonprofit in March 2000. He continues to serve as both its lead technical contributor and its President and Executive Director. The mission of the organization is to help "children of all ages" use technology more effectively for learning. The firm has helped schools throughout California, as well as in several other states
.
Learningtech.org has three Program areas:
Planning and Funding Services
(E-Rate applications and technology plan preparation);
Technical Services
(network design and configuration, device imaging, software R&D, and troubleshooting); and
Education Services
(in-class and out-of-school STEM enrichment, including high technology summer camps, and professional development).
Learningtech.org's early work included contribution to the efforts of Smart Valley (Net Day and PC Day), Challenge 2000, Wired for Good, and the Center for Excellence in Nonprofits. The Institute works mainly with K-12 schools, libraries and other nonprofits. Recent work has included helping prepare a US Department of Education approved tech plan for all public schools in Puerto Rico, obtaining tens of millions of dollars in E-Rate funding for schools in California, Arizona, Hawaii, Tennessee, and Puerto Rico, and completing a STEM summer camp that demonstrated how to successfully include foster youth, a highly underserved group. A recent Peninsula TV show featuring our after school STEM offerings for middle school students is available here: http://vimeo.com/39080224. Great Nonprofits rated Learningtech.org as a "Top Rated Education Nonprofit" in 2014 and earlier years. Reviews are available online: http://greatnonprofits.org/reviews/profile2/the-miller-institute-for-learning-with-technology.
Before founding Learningtech.org, Dr. Miller had served as Lab Director for Learning and Tools at Apple Computer, reporting to the Vice President of Apple's Advanced Technology Group [ATG], where he spent almost a decade heading up educational technology investigations. Apple programs under his direction at various times included: Apple Classrooms of Tomorrow [ACOT]; Apple Global Education [AGE]; Visualization and Simulation; Business Learning and Performance Support; and Multimedia Authoring Tools. Responsibilities at various times included oversight of over three dozen employees, including Apple Distinguished Scientists and numerous engineers with advanced degrees, with budget responsibility in excess of $6M.
Dr. Miller's other corporate experience included early work at Bolt, Beranek and Newman on Intelligent Tutoring Systems, and several years at Texas Instruments, Inc., Central Research Labs, where he established its widely recognized Machine Intelligence research program, emphasizing educational applications, expert systems, natural language processing.
Miller also co-founded Computer*Thought Corporation (Dallas, TX), a high-tech startup backed by venture capital financing – over $5M equity financing raised during the first three years of operation – where Miller led the technical design of the Ada*Tutor product, an advanced instructional system used to retrain software engineers to use the Ada programming language, as mandated by the U.S. Department of Defense for projects such as Space Station.
Dr. Miller's teaching experience includes Adjunct Faculty at the University of Texas and Southern Methodist University (Introduction to Artificial Intelligence; Survey of Knowledge Engineering; Design and Implementation of Programming Languages; Compilers, Assemblers, and Operating Systems; Software Engineering Using Ada; Discrete Structures). Miller has supervised successful M.S. and Ph.D. candidates. While earning his Ph.D. at MIT, he served as both Research Assistant and Teaching Assistant in the Department of Electrical Engineering and the Artificial Intelligence and LOGO Laboratories. Miller has also taught high school mathematics as a guest instructor, and Filemaker Pro and other topics from time to time at Community Colleges and County Offices of Education. He currently co-teaches middle school Computer Science and instructs after-school STEM enrichment daily for grades 4-8. He has also co-developed a high school computer science elective, which was UC A?G approved; he co-taught the course at multiple high schools for several years. Since 2012, he has been a Contributing Member of the STEM Committee for the California After School Network http://www.afterschoolnetwork.org/stem, where he is currently focused on integrating Computer Science, Coding, and Computational Thinking with the Next Generation Science Standards.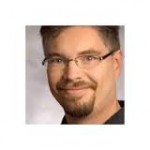 Jason Marsh is currently working with Virtual Reality applied to consumer, non-game experiences. Consumers are spending millions of hours 'in their information' – experiencing their social feeds and topics they are interested in. This experience doesn't occur in a geographical location as much as in cyberspace, the mental representation of information, rich with connections and emotion. But all of that is mediated by screens, often small ones, with rectangular frames that limit the ability to maintain context, go back to prior explorations, or share complex ideas with others. I see Virtual Reality as the solution, and that's what I'm working on for my own pre-funded company FLOW.
Besides being a software designer and engineer, I've been doing what I call call Information Architecture (http://www.marshworks.com/what-is-an-information-architect/) for enterprise companies, most recently at my prior startup Acesis, working with healthcare software.  I'm capturing and presenting complex information to busy thought-leaders in healthcare and business. I diagram everything, using software tools to zoom from the macro view (the 'why'?) to the micro view (the 'concrete'?). The audience can be grounded in both the big picture and the specifics very quickly. Now, in VR, the prototypes keep flying off the screen and I'm seeing where the ecosystem sees value as I converge on minimal viable product ideas.
I was also the Founder and Executive Director of the Sierra Montessori Academy in Grass Valley, CA. This was a significant expansion of my efforts in educational reform bringing technology into the classroom with Challenge 2000, SRI, and the Institute for Research on Learning. I wrote the charter and obtained approval for a new K-8 public charter school based on the educational principals of Maria Montessori and Project-Based Learning. Now more than ten years old, the school opened with 120 students on a 35 acre site.
—
Jason Marsh
(530) 878-4414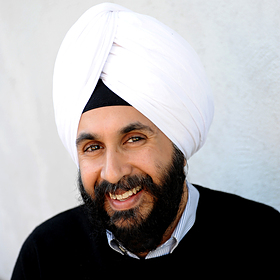 Mandeep Dhillon
Entrepreneur & Children's Technology Advocate
Mandeep is passionate about influencing how kids will use the technology they were born with to improve the quality of their lives and the world they live in.
Co- founder and CEO of 1StudentBody Inc. (1sb), where we are connecting the world's students. Our primary application, Sidechat, is revolutionizing the world of teen communication with a media and group-centric mobile messaging app.
Former VP Strategy/Togetherville at Disney Interactive; CEO/Co-Founder of Togetherville (Disney); former consultant (McKinsey), lawyer (Latham & Watkins), non-profit leader (Lohgarh), JD/MBA (UVA) and die-hard college basketball fan (Duke). Duke University Alumni Board member & Sikh community activist.
Born in England. Raised in the Bronx, Smithfield, NC and Raleigh, NC. Lived in DC, Charlottesville, VA, Redwood City, CA and now San Jose, CA. Married to my best friend and the proud father of three digital natives.
Next in our Series
Oct 27: Health & Fitness Technology