Is the internet destroying the current leadership models? How is innovation affecting politics? And what effect do politics have on innovation? The disconnect between the innovation community and policy makers is a serious issue. Most would agree that our livelihoods depend on a healthy, dynamic and innovative economy. What opportunities are there for the innovation community to inform the political process?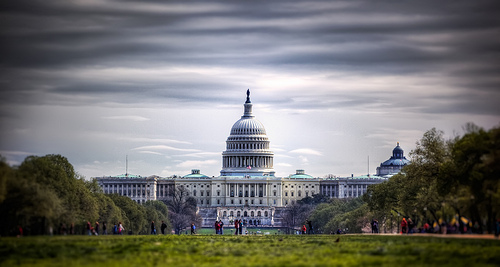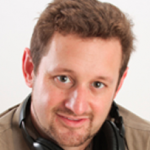 Seth Resler, Internet radio host and founder of The Polylogue, and a diverse panel of in
novators and activists disucss the current state of innovation in American politics.
From the Republican Presidential Primary to the Occupy Wallstreet Movement, what are the game changing insights being applied to elections, government, political protest and what is their impact on innovation in the US?
Panelists:
Dr. Nicole Velasco – Currently an Assistant Professor of International Relations and Research Methods at Lee University, Velasco is a Stanford trained Political Economist who specializes in public finance; Velasco's research focuses on democratization and its relationship with interest group politics and power dynamics in legislative bodies.
Dr. Thomas J. Buckholtz – Volunteered in national, regional, and local roles of a successful Presidential campaign. Served in the subsequent administration of President George H.W. Bush, and later made a suggestion that led to perhaps the first US nationwide grassroots movement catalyzed by a political party's National Committee. He brings perspective from innovations in business, government, technology, marketplace business practices, natural-resources conservation, and societal development.
Josh Abend – Trained as an architect, turned industrial designer and corporate innovation pioneer. A colleague of the original CEF, Creative Education Foundation. He has been a VP of product design for 5 divisions of a Fortune 500 company and also headed SRI's Innovation Management Center. His current focus is on establishing professional requirements for the CIA "Corporate Innovation Architect" or Officer via his INNOVATION MASTERS® LLC program.
Peter Allen – Has worked as a Political organizer and communications strategist from the trenches of the 2008 Democratic Primary to heated battles for the City Council and County Board of Supervisors. He has spent the past few years developing a rich understanding of online social media tools and how they can be used to empower and mobilize people on behalf of a candidate, a cause, or a brand.
Location Click for Map  


Bay Cafe Restaurant (at the Palo Alto Golf Course)
1875 Embarcadero Road, Palo Alto, CA
Schedule
6:00 – Doors Open (Networking)
6:45 – Dinner Starts
7:00 – SVII Business
7:15 – Program Starts
9:00 – Wrap-Up (Networking till close at 9:30)
Image by {Wes}