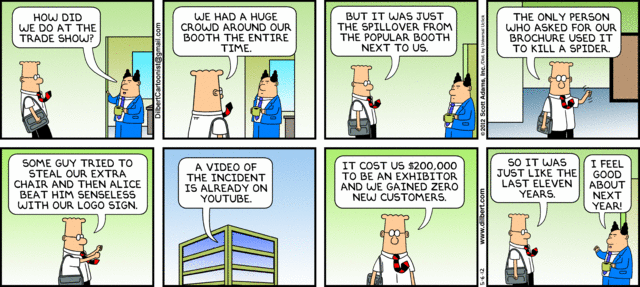 Are trade shows being overshadowed by the internet? Or do they still hold some value in networking?  Trade shows are important to industries because of the interactions that take place within them, not only connecting people to a product, but to networks as well.
Some industry watchers  and writers have suggested that the trade show is dead. The notable absence of industry titans like Apple, Google, Microsoft and HP at this year's CES would seem to support this. In a world where the convenience, ease and cost savings of the Internet increasingly dominate purchasing, and even professional associations, of what use are trade shows and industry conventions?
The bottom line is innovators still have to live in reality, in order to activate their insights. Although virtual reality can be exciting, informative and entertaining, it is still a second hand augmented view of business reality. Tradeshows are the ultimate batch processing of reality, where a less varnished view of the truth can be poked at in person and in real time. Reality can be interactively tested using all of your senses.
 Perhaps this is why this year's CES saw record attendance and volume of exhibit space, and venues like the Moscone Center are booked nearly every week with some industry event. In the case of CES, over 160,000 people committed some portion or all of a week of their time and excess of $1000.00 to explore close to 2 million square feet of exhibition space.
As innovators, you need to understand your product, customers, market, industry, competition, customers, colleagues, collaborators  and the relationships between all of these in addition to your insight or technology. It takes all of your energy and senses to do this accurately and you also need practice transmitting this understanding in-person to be credible. A trade show is a rapid calibration forum where an in-person interactive demo allows you to ask questions, try things out and observe the facial expressions of those around you to use your judgement about what is real, what is almost real and what is just plain false. In addition, it can be very valuable to witness CEOs' keynotes and presentations.
On Wednesday, March 5th, the SVII Society meeting will explore the significance and future of trade shows and industry conventions as well as how to get the most out of how to attend them if you are an innovator. Plan to join us for an evening of lively, potent dialogue.
This event will take place at 7PM at:
Hangen Szechuan Restaurant (2nd Fl), 134 Castro St, Mountain View, CA 94041
Dinner will be served!
Pre-Registration Tickets ($20)  – On SALE Now!
PANELISTS: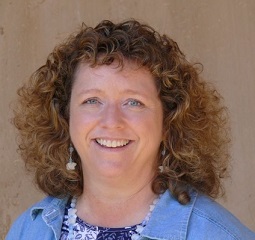 Janet Rae-Dupree
Science, Technology and Innovation Writer
janet@raedupree.com
A Pulitzer Prize-winning journalist for her part in coverage of the Los Angeles riots, Janet Rae-Dupree has covered innovation, science and emerging technologies since 1993. Her work has appeared in numerous publications including the New York Times, U.S. News & World Report, BusinessWeek, the San Jose Mercury News. Author of "The Anatomy & Physiology Workbook for Dummies," Rae-Dupree excels at explaining complex subjects to lay audiences.
As a Stanford Knight Fellow in 2006, she studied innovation and how the process of moving a new concept from development into the marketplace alters that innovation's future roles. That study led to development of a monthly New York Times Sunday Business column, "Unboxed," addressing innovation and creativity in corporate America. Her columns were frequently among the top-ranked reads on the Times' site for weeks after initial publication. A passion for all things sci-tech has led to articles about everything from nanotechnology and biotechnology to clean energy and medical devices. Lately she has been focusing on virtual education and how technology is transforming what we can accomplish with our minds and bodies.

MAX SIMS
Principal, Technolution
max@technolution.com
Max Sims has had an extensive career in design, business and computer graphics. Originally a car designer at GM and Renault in Europe, he applied his industrial design skills to work on movie special effects for the films Beetlejuice and Masters of the Universe. He began his computer aided industrial design software career at Alias Research, and later became software product manager  at  think3. He has worked as the Director of 3D Production at Luuluu.com. Max was the lead writer on "Inside Maya 5", a definitive 900-page book on short filmmaking, while simultaneously designing theNatus Algo 3i. The Natus medical device won industry awards for Medical excellence and branding. Sims has been an executive producer for virtual worlds in Spain, where he was also an Invited Professor at the University of Salamanca. Since earning his MFA in Design at California College of the Arts, he consults in design strategy in the field of electronic automotive user interfaces and branded design fiction experiences.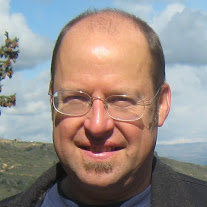 Robert Sloan
Chief Innovation Officer, Vevity
robert@vevity.com
As a life-long innovator, Robert has served in positions as diverse as chief innovation officer, mobile system architect, innovation architect, digital systems architect, and system designer at flagship companies and startups alike. Companies have included Sun Microsystems, Compression Labs, Phillips, Luma, Scanadu and Vevity, producing products and services ranging from wireless medical devices, mobile medical monitoring and creating illuminating design. His most recent venture, Vevity, is focused on helping people live healthier longer.
He has served as a liaison between Philips Research and Philips Medical, helping launch ideas into market products. As a system architect he has designed and built the audio encoders for DirecTV, designed the audio/telephony subsystem for the SparcStation 1, and defined an audio chip which was built by Crystal Semiconductors and Analog Devices that is used in many multimedia applications.
A pragmatic thinker, Robert has in-depth knowledge of multimedia platforms and industry and maintains hands-on experience with hardware and software.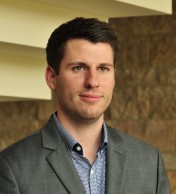 CODY A. SMITH
Consultant, Deloitte Consulting, Positivity Inc. 
codysmith5@gmail.com
A born entrepreneur, Cody founded his first company with 7 employees from his parents' garage at the age of 16. A relentlessly optimistic strategic thinker, he is deeply passionate about helping organizations and individuals discover their unique set of core strengths and learn how to use them. He is relentlessly curious and has a genuine love for exploring the world's perspectives by getting to know new people. Since obtaining his masters, he has consulted for Deloitte for four years, the first first two years of which were spent traveling around the world helping clients understand better their risk of licensing intellectual property to the global marketplace. He considers this international growth experience to have altered his life in an extremely positive and open-minded way.
He is a believer in the transformative power of actively listening to others, and most recently served on the executive team of startup that orchestrated corporate culture transformations by providing life/relationship coaching to everyone as an employee benefit.
"You have your way. I have my way. As for the right way, the correct way, and the only way, it does not exist." ~ Friedrich Nietzsche