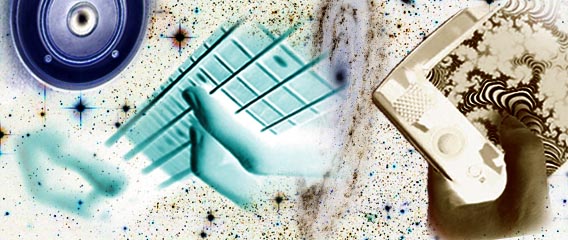 There are finally several ways to get high quality audio signals in and out of iOS devices (via Apogee, Alesis and Sonoma Wireworks peripherals.) Performers can now integrate these multipurpose devices into their performances without apology for sound quality. This event was dedicated to discuss technological advances that are changing the way we make and hear music. 
The cost of music apps running on an iOS device is at least an order of magnitude less than the equivalent hardware purchases. (10x bang for your buck!)
For those of us in Silicon Valley, there's the unique opportunity to be part of the iterative feedback loop between musicians and developers as the core of musicians innovation ecosystem.
Join us next Tuesday to explore the evolution of tomorrow's musical tools that some of us are building on the most current platforms. Consider to bring your favorite instrument and / or mobile device for experimentation. FREE PIZZA!
Mobile Musicians SIG
Tuesday, 10/25/11, 4-7PM
Serena Software
1900 Seaport Blvd, 2nd Floor
Redwood City, CA