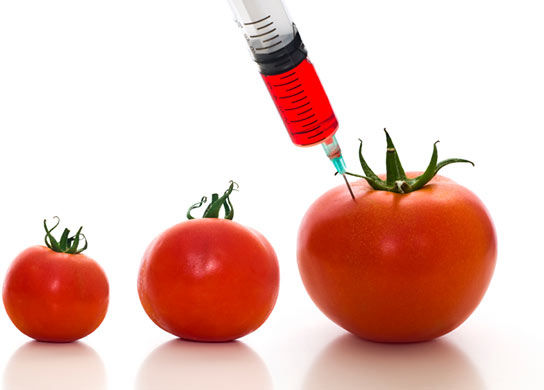 Are innovations in the food industry as healthy as we think it is? Are GMO's as bad as many believe them to be? This roundtable with discuss the pros and cons of the innovation occurring in the food industry.
This month, SVII is taking on a topic that is literally close to our hearts. Very close in fact: our stomachs.
We all eat. Some of us eat to live, and others of us live to eat. Then, there are those who make their living from food production, preparation, alteration, transportation and distribution. At this month's roundtable discussion, we will be acknowledging a healthy (and maybe not so healthy) variety of perspectives on innovations in food.
Today, the average consumer has an enormous number of choices regarding food. Eating out, take-out, cooking for yourself, growing your own food, getting it from far away, local, organic, exotic, in season and more. How are we to decide what to choose? There are few domains with so many options as food.
To top that, we also hear very contradictory advice about food. The number and types of diets espoused every year continues to go up and there does not appear to be much convergence in sight. Then again, how much is health and longevity a function of diet or genetics or environment?
In any case, food is something we should be better informed about and true to form, SVII is hosting a roundtable discussion with (as you would expect) more than one (or two) point(s) of view.
So come join us for another lively and at times provocative roundtable discussion!
Note: This event will take place at:
Hangen Szechuan Restaurant (2nd Floor)
134 Castro St. Mountain View, CA 94041
Appetizers will be provided!  (Waiter service will also be available for menu items.)
Pre-Registration Tickets ($20)  – on SALE NOW!
PANELISTS: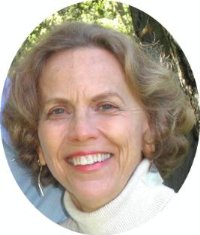 LINDA RIEBEL (Moderator)
Linda Riebel, psychologist and environmental educator, has published professional and popular works in addition to The Green Foodprint. As a faculty member at Saybrook University in San Francisco, she co-created the environmental studies 
program
 and co-authored two of its course texts. A graduate of 
Wellesley College
, she serves on the boards of Sustainable Lafayette and SaveNature.Org, where she is the program director of Edible EdVentures, which brings the message of earth-friendly eating to classrooms around the San Francisco Bay Area. Linda has received notable recognition for her work as an environmental educator and author. Most recently, she won a 2012 Green Book Festival Award and was a finalist of the 2012 Next Generation Indie 
Book Awards
. Visit http://www.thegreenfoodprint.com/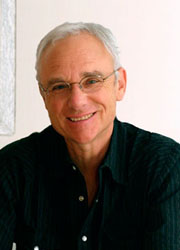 DR. ED BAUMAN
Dr. Ed Bauman has been a pioneer in the field of 
holistic nutrition
 for over 35 years. His vision and leadership have inspired thousands of people to transform their lives in the form of wellness, community, and peace. He received his M.Ed. from the University of Massachusetts, and a Ph.D. in Health Promotion from the University of New Mexico. Dr. Ed Bauman created the 
Eating for Health model
to teach individuals to make nutritionally comprehensive food choices and founded Bauman College in 1989, with a mission to change the world through better nutrition and healthful living. He is a special advisor for the National Association of Nutrition Professionals and brings a wealth of knowledge, wisdom, and a love of good health and good taste to his work.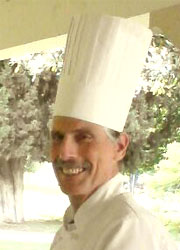 ALAN FINKELSTEIN, M.B.A.
Alan received his MBA in Foodservice Management with an emphasis in Public Administration at Adelphi University in Garden City, New York. After attending the Culinary Institute of American in Hyde Park, New York, he completed an apprenticeship at the Hotel Schweizerhof in Bern, Switzerland. While teaching Culinary Arts at Laney College, he produced and performed in an acclaimed TV cooking series. Mr. Finkelstein came to San José State University as Executive Chef to oversee the food operations of Spartan Shops, Inc and served in that capacity for seven years. He teaches hospitality and cooking laboratories at SJSU and supervises the student-run First Class Dining Room on campus.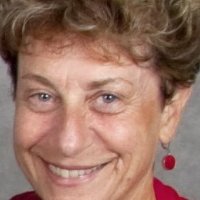 KATHRYN P. SUCHER, Sc.D., R.D.N.
Dr. Sucher received her Sc.D. from Boston University Medical Center in Nutritional Science. She has held several positions in industry before coming to San José State University. She is a recognized authority on how diet, health, and disease are affected by culture/ethnicity and religion. Dr. Sucher has published newsletters, numerous articles, and textbooks on this subject. Her latest textbook is
Food and Culture, 4th edition (2004)
, published by Wadsworth. Other research interests include medical nutrition therapy.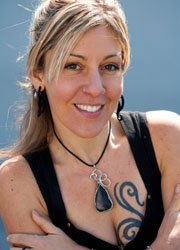 CHEF JILLIAN LOVE
Jillian is a change agent & pioneer in the conscious cuisine and sustainable health movement! She is founder of Bay Area Raw, an organization providing events and social networking opportunities to bring together local businesses, entrepreneurs, visionaries, activists, community leaders and the greater Bay Area community members to share information, celebrate healthy lifestyle and support the growth of the Bay Area Raw Food Movement.  Jillian also runs the Revolutionary Raw Conscious Cuisine Meet Up Group, a community hub for individuals interested in exploring raw food cuisine and optimal nourishment and engaging in lifestyle choices that sustain the planet. Jillian Love is committed to global transformation through conscious cuisine and is an advocate for food justice.  Jillian completed her certification as Associate Raw Food Chef from Living Light Culinary Arts Institute in October 2003. She has her Bachelors Degree in Communications and a Masters Degree in Counseling. She is a Certified Life Coach through The Coaches Training Institute and a Certified Master NLP Practitioner through NLP California. She has lead retreats, taught classes and provided raw dinners, menu consultations and trainings in the USA, India, Thailand, and Indonesia. WEBSITE: www.JillianLove.com
Note: Every month, it is our express desire to bring to you topics of interest, with a conversation started by a variety of subject matter experts. This interactive forum also counts on other attendees bringing up their perspectives as well, and not just a five minute question and answer session at the end.  As always, our goal is to set the stage for a balanced interactive roundtable discussion. Although we seed the discussion with subject matter experts, the audience is also comprised of subject matter experts whose expertise lie in a larger range of topics. And it is within this cross fertilization of intelligent communication people that innovation can often occur. Change often originates from perspectives proffered from outside a field. We strongly encourage additional questions and points of view from everyone in the room.