"Fashion requires imagination, creativity, and originality… and allows a person to express (or hide) their identity and individuality… In a world becoming more and more virtual, fashion provides the context… that directly interacts with people on a visual, textural and emotional level." ~ Simon Travers-Spencer (Designer)
On Wed, Dec 5th, we explored the intersection of these two seemingly disparate worlds – fashion and technology.
Our first speaker was John Rocha, CEO of MyFit, a company committed to creating a virtual fitting room experience for online shoppers.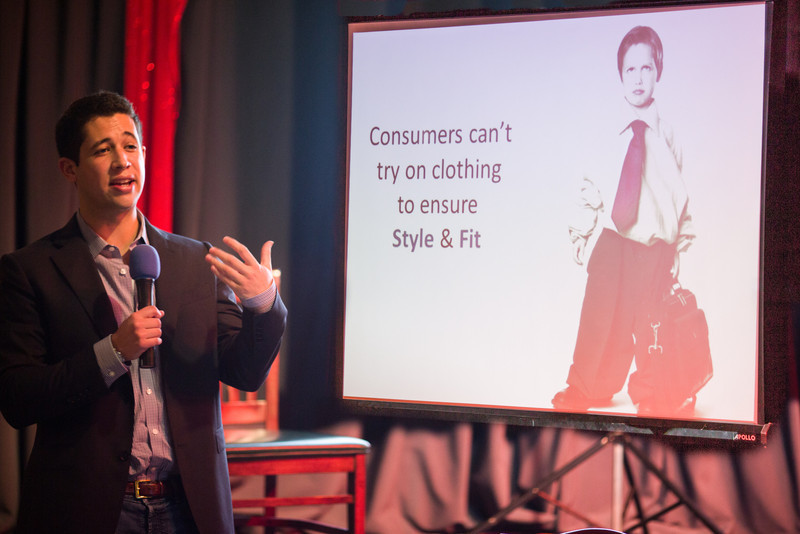 As only 10% of clothing is currently being  purchased online (the lowest percentage in any category except for food), we can see how there is a pretty big opportunity there.  Without the restrictions posed by perishable products such as food, it would seem that clothing would be easier to buy online (no time and condition restraints on shipping).  However, John finds that the inability to try on clothing and to feel its texture still poses very large barriers.
The way that MyFit plans to attack the problem is by creating virtual replicas of potential buyers: avatars. A visitor to the website will scan him or herself with a camera from the Microsoft Kinect gaming system, which will then give an accurate online model of their body. At this point, the visitor is technically prepared to virtually try on clothes. They select a garment and it goes on their virtual body; Even things like tightness can be indicated with color gradients. As mentioned earlier, however, you still can't feel the article on yourself; Nor can you really look at yourself in the mirror (another important factor for clothing shoppers).  To further complicate matters, John educated us on the idea of the "uncanny valley" – the region of similarity to humans in robots where humans are disgusted by the robots because their quasi-humanness is too close to reality.
In spite of the formidable challenges still faced in selling clothing online, MyFit represents a big step forward in online clothing sales. As Rocha pointed out, even modern clothing websites are generally surprisingly similar to old-fashioned clothing catalogs; You get the information and a picture of a model wearing the garment. One of the more successful online clothing retailers today is Zappos, but even Zappos's free returns policy is not entirely new (think expensive items on clothing catalogs back in the day). With such a seeming dearth of innovation, MyFit seems poised to make a big move in the clothing space.
Our second speaker approaches the intersection of fashion and technology from the other side. To wit, if MyFit brings technology into fashion, Bespoke innovations and its founder, Scott Summit, brings fashion into technology.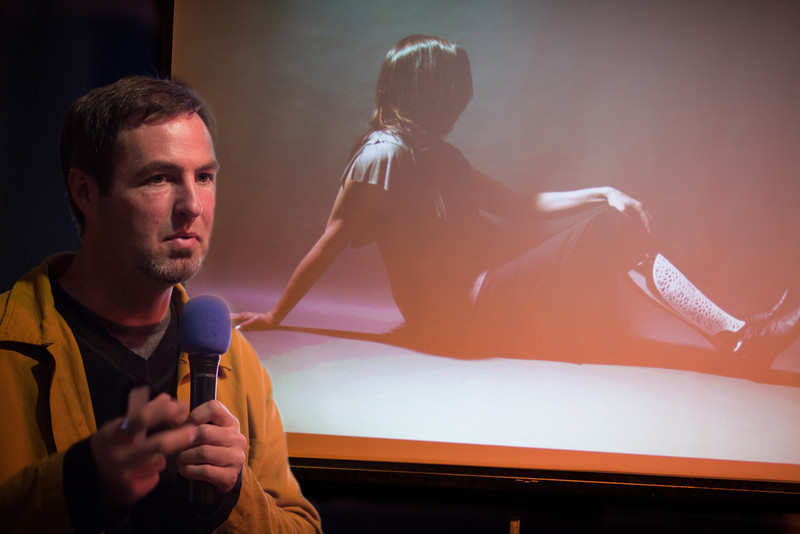 Bespoke makes custom prosthetic limbs. Prosthetic limbs are nothing new, but they've always been somewhat neglected from the aesthetics point of view. Considering that for people who need them, they are so incredibly helpful, the idea to make them useful AND beautiful may have gotten lost in the shuffle. Or perhaps, it is the fact that the people with the expertise in making prosthetic limbs generally don't have training in art or visual design. Whatever the case, it has been a neglected field.
Scott Summit had first gotten into the field when he started to experiment with three-dimensional printing and realized that the advent of 3D printing had made the process of making prosthetic limbs much easier than before. While the current process is to scan the a patient's good leg (similar to what MyFit does), use a computer to mirror it, and then print it out with 3D printing, the next step is to make the new leg beautiful. Therefore, Summit set up a company that would make custom prosthetic legs; He would consult with a patient to turn the prosthetic into a great vehicle of self-expression for his customers, complete with matching lace, tatoos, and transformer/bionic qualities – each uniquely crafted to align with the individual's unique personality and taste.
After these two delightfully contrasting talks, we had time to meditate on the new connections while we watched a fashion-and-technology-inspired dance piece by Roland van der Veen and Jessie Chen.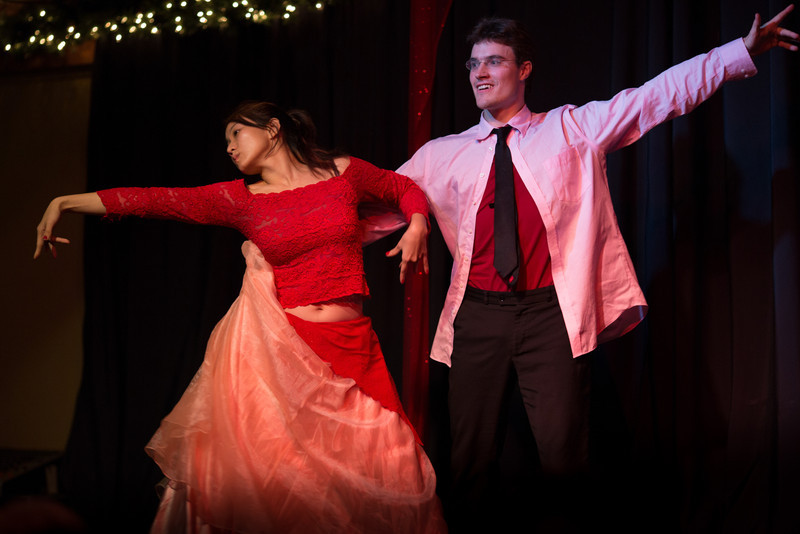 Transitioning from an innocent waltz (involving a laptop!) to a punk-sass hip hop (danced to Justin Timberlake's "Sexy Back"), and concluding with a graceful and climactic rumba, the dance was a graphic portrayal of the magic that happens when two unfamiliar things like fashion and technology collide.
A lively and eye-opening (from both sides of the stage) Q&A panel moderated by Christos Chrestatos (CEO of Thoughtpusher, NYC-based creative shop for short-format films) concluded the evening; A perfect wrap for the evening.. and for 2012!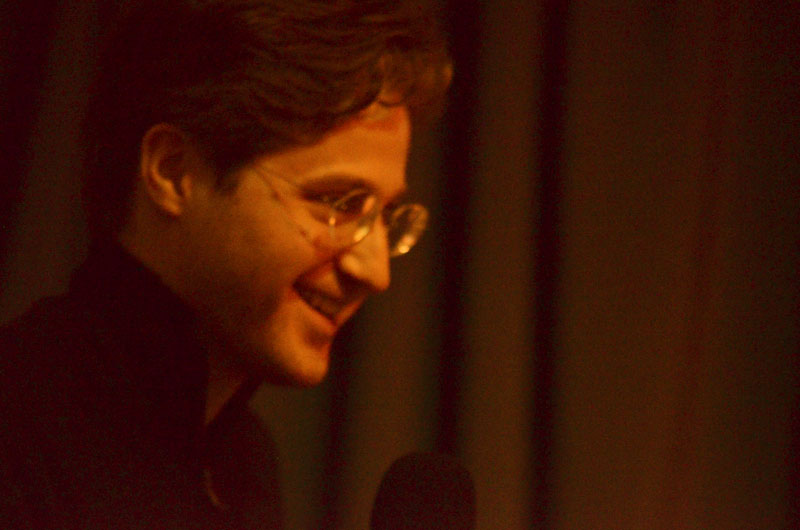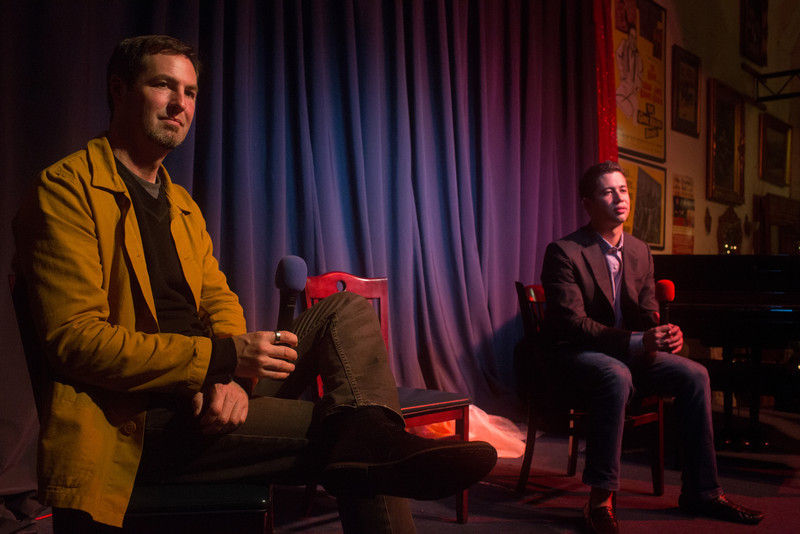 Don't forget to join us for our first rendezvous of the new year, the SVII Innovation 2013 New Year's Party coming up on Wed, 1/16/13, replete with a special report by Howard Lieberman himself, a special guest, refreshments, live music, and more!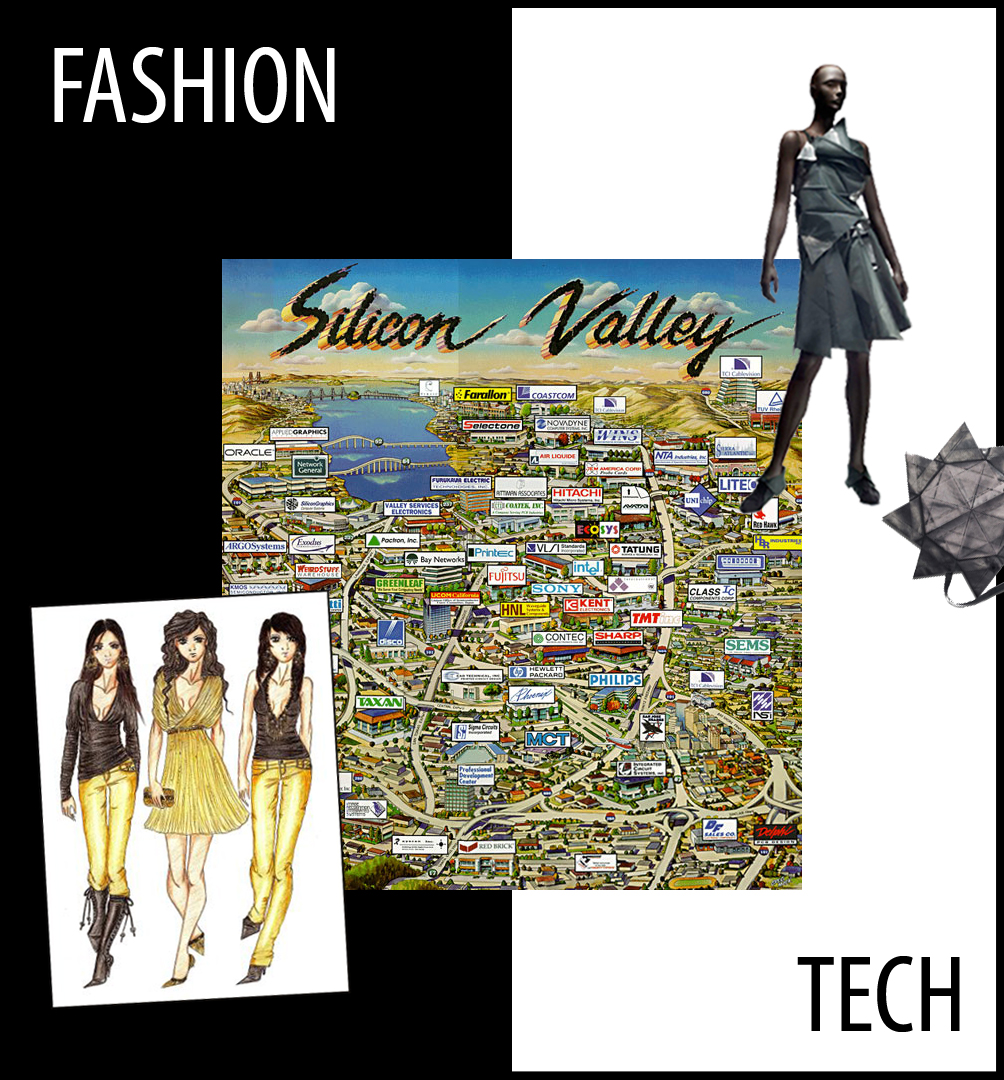 "Fashion requires imagination, creativity, and originality… and allows a person to express (or hide) their identity and individuality… In a world becoming more and more virtual, fashion provides the context… that directly interacts with people on a visual, textural and emotional level." ~ Simon Travers-Spencer (Designer)
According to Forbes Magazine, the Silicon Valley has once again bucked the national economic trends.  Synonymous with innovation, forward thinking, and creative leadership in technology, this metro-by-the-Bay undoubtedly prevails as a pivotal trendsetter for the global culture.  
So could New York, London, Paris, and Milan have clued San Francisco in on a new formidable partnership? What would happen when the home of Levi Strauss & Co., and world-renowned fashion schools like the Academy of Art, CCA, and FIDM fuses Silicon Valley's innovative mindset with the bleeding edge originality, glamour, and personality of the fashion industry?
Join us this Dec 5th, to experience and discover the hidden treasures behind the SF High Tech x High Fashion partnership, and the opportunities that may abound for you!
SCHEDULE:
6:30 – Registration (Networking)
7:00 – Dinner Commences
7:15 – Fashion x Tech Intro
7:20 – Presenters
8:10 – Showdance Intermission (Jessie Chen & Roland van der Veen)
8:15 – Panel (moderated by Christos Chrestatos)
9:15 – Wrap-Up (Networking till close at 10:30)
FEATURING: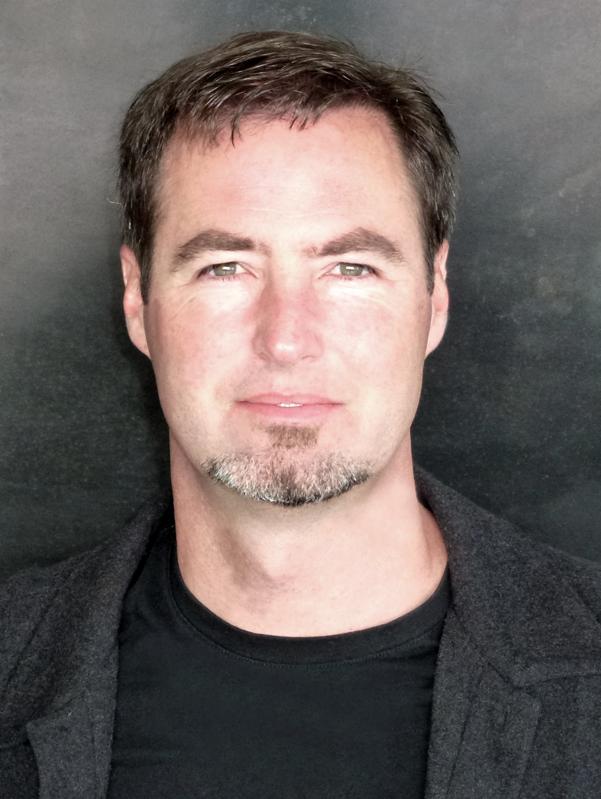 SCOTT SUMMIT
Founder & CTO

, 

Bespoke Innovations
Scott Summit seeks to connect complex human needs with design and technology solutions. To this end, he founded Bespoke Innovations in 2010, based on 20 years of experience and research in design and additive fabrication. Bespoke was founded on the simple idea that an integrated approach that connects design, medicine and new technology stands to offer more meaningful and individualized solutions to address a wide variety of human needs. As a designer, his clients have included Apple, Nike, Palm, Silicon Graphics, and other innovations-oriented companies large and small. His designs have earned international recognition including top honors from the IDSA, IDEA, The Chicago Athenaeum, IGood Design, and Core77. Summit holds over 20 design and utility patents and has held faculty positions at Stanford University, Carnegie Mellon, and currently holds a faculty position at ingularity University. He has spoken at TEDx Cambridge, the Vanguard Lecture Series, the Summit Series, Stanford's Entrepreneurial  Thought Leaders series and keynoted at Autodesk University. Bespoke was acquired by 3D Systems in May of 2012, and now drives its medical solutions research.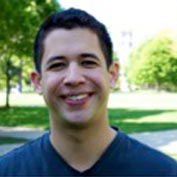 JOHN ROCHA
John Rocha is the Co-Founder of myFit, Inc., a Sunnyvale based fashion tech firm aiming to disrupt the online apparel industry. With myFit, users are able to virtually try on clothing to determine proper fit and style before purchasing. John's prior experience includes teaching entrepreneurship classes with the University of Notre Dame, and microfinance strategy consulting in Guatemala. John holds a BA from Notre Dame where he received a scholarship for Outstanding Entrepreneurial Spirit from the Mendoza College of Business, and also fought on the ND Boxing Team.
MODERATED By: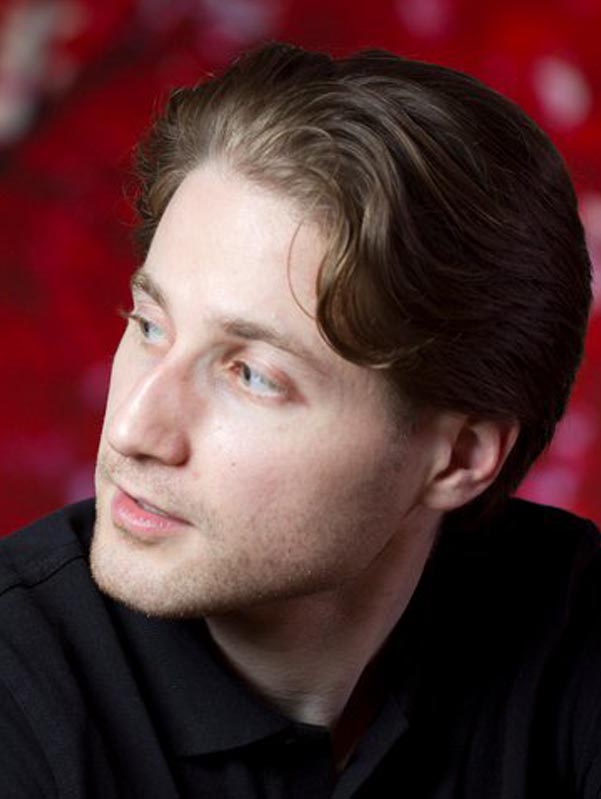 CHRISTOS CHRESTATOS
Director / Creative Director
, 
Thoughtpusher
Christos Chrestatos is an experienced filmmaker and director, and also the creative director for Thoughtpusher, a New York City based creative shop specializing in fashion films, commercials, music videos, and "hybrid advertising".  His work has been featured in The New Museum o f Contemporary Art in Manhattan, XLR8R (leading voice in independent electronic music for the US and many top international markets), RES Magazine (bi-monthly publication chronicling the best in cutting edge film, music, art design and culture), as well as TV channels in countries like Japan, Canada, and Germany. As co-contributor to Open-Source Fashion Magazine, he advises the fashion community on content creation, non-traditional advertising, and branding strategies through filmmaking in order to support identity and expression between designers and their public.
Pre-registration Tickets ($20) – On SALE NOW!