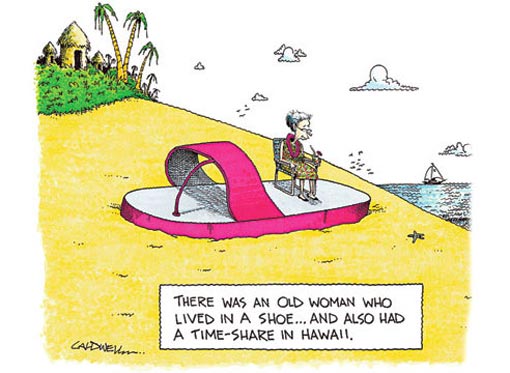 What does it mean to die healthy? It means to be able to care for yourself until the end of your days. There are numerous approaches to this idea, three being Biochemical, Engineering and Psychospiritual.
One proposed definition of Dying Healthy is: "Being able to take care of yourself to the end of your days."  Do you agree?
No matter who you are, we are all aging along with our loved ones.  While it is generally agreed in the medical community that human lifespan is somewhere between 75 and 100 years, we now seem to have some options that may extend this range and also raise some questions fo the innovators out there.
So join SVII to take a look at:
What is aging?
What can we do about it?
Can we prevent it?
Can we reverse it?
Can we diagnose our own personal day to day aging?
What ethical questions does aging raise?
There are at least three very different approaches to these issues:
1) The engineering approach has to do with regeneration of tissues or even growing new tissues (organs) etc.
2) The biochemical approach has to do with chemically resetting biological clocks for cell divisions which can only occur 50 times. 
3) The psychospiritual holistic integral approach is more about living in balance than about living longer. 
There is a great deal of innovation regarding all of these approaches. So join us for a roundtable discussion featuring scientists and other practitioners who are knowledgeable about this topic!
This event will take place at:  
Hangen Szechuan Restuarant (upstairs)
134 Castro St.
Mountain View, CA 94041
 * Appetizers will be provided AND a dinner menu from Hangen will be available
Pre-Registration Tickets ($20)  – on SALE NOW!
PANELISTS: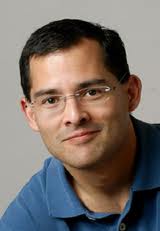 David V. Schaffer, Ph.D, Director, Berkeley Stem Cell Center; Professor of Chemical and Biomolecular Engineering, Bioengineering, and Neuroscience, University of California, Berkeley
David Schaffer is a Professor of Chemical and Biomolecular Engineering, Bioengineering, and Neuroscience at University of California, Berkeley, where he also serves as the Director of the Berkeley Stem Cell Center. He graduated from Stanford University with a B.S. degree in Chemical Engineering in 1993. Afterward, he attended Massachusetts Institute of Technology and earned his Ph.D. also in Chemical Engineering in 1998. Finally, he did a postdoctoral fellowship in the laboratory of Fred Gage at the Salk Institute for Biological Studies in La Jolla, CA before moving to UC Berkeley in 1999. At Berkeley, Dr. Schaffer applies engineering principles to enhance stem cell and gene therapy approaches for neuroregeneration, work that includes novel approaches for molecular engineering and evolution of new viral vectors as well as new technologies to investigate and control stem cell fate decisions. David Schaffer has received an NSF CAREER Award, Office of Naval Research Young Investigator Award, Whitaker Foundation Young Investigator Award, and was named a Technology Review Top 100 Innovator. He was also awarded the Biomedical Engineering Society Rita Shaffer Young Investigator Award in 2000, the American Chemical Society BIOT Division Young Investigator Award in 2006, and was inducted into the College of Fellows of the American Institute of Medical and Biological Engineering in 2010. David is also co-founder of 4D Molecular Therapeutics, a venture devoted to developing new gene therapy technologies for treating a range of human diseases.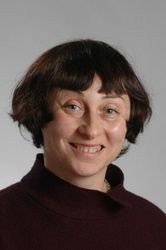 Irina M. Conboy, Ph.D, Assistant Professor of Bioengineering, University of California, Berkeley
Irina Conboy received her PhD (Cellular and Molecular Immunology) from Stanford University in 1998. Dr. Conboy is an Assistant Professor of Bioengineering at UCBwho joined the Department in November of 2004. Her research is focused on deciphering the key signal transduction pathways that control behavior of adult stem cells and understanding the age-related changes in this signal integration. This research program will ultimately lead to developing novel methods for combating the degenerative disorders that often accompany human aging. Since 2005 she is Faculty Mentor for UC Berkeley Chapter of Student Society for Stem Cell Research and sponsor of the Decal class: Stem cell science and Society. She is also Reviewer for CIRM Training Grant Program at UC Berkeley and a member of Peer Review Committee for State of Maryland Stem Cell Initiative, Invited peer-reviewer for Neurogenesis and Cell Fate study section at NIH, and Reviewer for Nathan Shock Center of Excellence in the Basic Biology of Aging. Irina Conboy received CIRM New Faculty Award in 2008, Glenn Award for Research in Biological mechanisms of aging in 2008 and Ellison's Medical Foundation Award, New Scholar in Aging in 2005.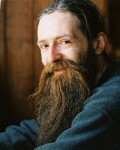 Aubrey de Grey, Ph.D., Chief Science Officer and Co-founder, SENS Research Foundation
Dr. de Grey is the biomedical gerontologist who researched the idea for and founded SENS Research Foundation. He received his BA in Computer Science and Ph.D. in Biology from the University of Cambridge in 1985 and 2000, respectively. Dr. de Grey is Editor-in-Chief of Rejuvenation Research, is a Fellow of both the Gerontological Society of America and the American Aging Association, and sits on the editorial and scientific advisory boards of numerous journals and organizations. Click here to download a copy of Dr. de Grey's CV.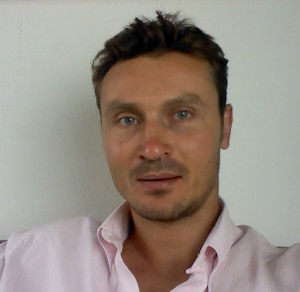 Gleb Dirzu, Founder and CEO, SILC Program
Gleb Dirzu has developed an innovative wellness method targeting the common challenges of the modern person: stress, anxiety, the effect of toxins, and the weakened immune system among others. Based on studies and experiences that he has had traveling for the last 14 years in Asia, South America and Europe, while teaching wellness programs based on yoga and martial arts, some highlights of his approach include: 1) a holistic vision of wellness taken from both Eastern and Ancient Cultures, 2) preserving, protecting and developing the natural, inner resources of the body, 3) developing long term and highly personalized wellness strategies. Gleb currently resides in Barcelona, but continues to traveling as he develops his research and teachings.
MODERATOR: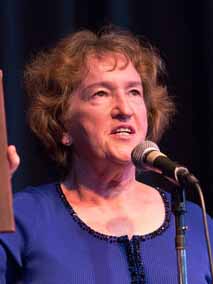 Elzbieta Holsztynska, Ph.D
Dr. Elzbieta Holsztynska (Ela) has over 20 years of experience in the pharmaceutical industry (Warner-Lambert, later Pfizer, Cocensys , Athena Neurosciences, later Elan, and Rigel Pharmaceuticals).  Over her career, Dr. Holsztynska has contributed to discovery, development and global regulatory submission of multiple commercially marketed drug products.  As a leader of Drug Metabolism division, Ela has studied therapies for a variety of disease groups, including oncology, immunology and nervous system disorders.   Ela is a published author of multiple scientific papers and book chapters.  She holds a Ph.D. in Pharmacology from the University of Michigan, and completed post-doctoral training at Dana-Farber Cancer Institute and Harvard Medical School.  At present she is working on exploring new venues for understanding and treating age-related neurodegeneration.
Note:
While there is no shortage of opportunities to be in an audience observing world class, world wide talent in the Silicon Valley, there are fewer chances to personally and actively address a crucial issue (or if you prefer, you can sit politely and listen to such an exchange).
The Silicon Valley Innovation Institute (www.SVII.net) monthly gathers entrepreneurs, community and corporate leaders, technical and artistic innovators, and folks who are just plain curious about their world, for a potent exchange of ideas. This is neither a conventional lecture, panel discussion, nor dinner. It is an opportunity to exchange ideas fueled by the contributing minds.
SVII is a 501C3 founded in Silicon Valley in 2005, and has just commenced east coast operations on our eight birthday.
Our active mission?
…To help turn vision into value for countries, corporations and individuals.
See you on July 17th!