Vitality, a positive attribute correlated with success can now sometimes be improved using technology. This program deals with two different aspects of how technology helps us physically – it can be used to improve our health and it can be used to improve our performance. The familiar Star Trek Tricorder is an extremely useful but fictional handheld device whose sensors permitted monitoring of vital signs and other physical conditions. Presently there are seven finalist groups converging on creating a Tricorder-like device, in part motivated by the $10M Qualcomm X-prize "to bring healthcare to the palm of your hand". This prize, scheduled to be awarded January 27, 2016, is just one example of the application of technology to health – more are exploding across diverse fields from diabetes monitoring to telemedicine.
On the performance side of technology there is an explosion of everything from simple fitness bands to prosthetics and including embedded electronics in everything from racing boats to bicycles. Daily exercise, diet,medication regimes are all part of the huge integrated set of apps and operating system extensions being designed specifically to help us improve our wellness and performance.
Join us for a roundtable discussion Tuesday October 27th from 6 to 9 at the Foothill Tennis and Swim Club for an eye opening and sometimes mind blowing look at not only what is coming, but what is already here today. Humanity is right now in the process of currently transcending biological evolutionary timescales. And much of this is happening right here in what is still the epicenter of technology, Silicon Vally. What better place to talk about augmented physicality!
Doors Open: 6 PM
Program: 7 to 9 PM
Tickets at the Door are $30
Online Preregistration is $20
Our Three Roundtable Panel Members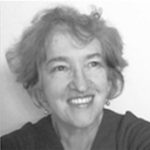 Dr. Elzbieta Holsztynska,    President, GeaMedica, Inc.,    elahol@gmail.com
Dr. Elzbieta Holsztynska (Ela) has over 20 years of experience in the pharmaceutical industry (Warner-Lambert, later Pfizer), Cocensys , Athena Neurosciences (later Elan), and Rigel Pharmaceuticals).  Over her career, Dr. Holsztynska has contributed to discovery, development and global regulatory submission of multiple commercially marketed drug products.  As a leader of Drug Metabolism division, Ela has studied therapies for a variety of disease groups, including oncology, immunology and nervous system disorders.   Ela is a published author of multiple scientific papers and book chapters.  She holds a Ph.D. in Pharmacology from the University of Michigan, and continued post-doctoral research at Dana-Farber Cancer Institute and Harvard Medical School.  At present she is working on exploring new venues for understanding and treating age-related diseases.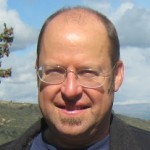 Robert Sloan,  Chief Innovation Officer, Equate Health,     robert@vevity.com
As a life-long innovator, Robert has served in positions as diverse as chief innovation officer, mobile system architect, innovation architect, digital systems architect, and system designer at flagship companies and startups alike. Companies have included Equate Health,  Sun Microsystems, Compression Labs, Phillips, Luma, Scanadu and Vevity, producing products and services ranging from wireless medical devices, mobile medical monitoring and creating illuminating design. His most recent venture, Vevity, is focused on helping people live healthier longer.
He has served as a liaison between Philips Research and Philips Medical, helping launch ideas into market products. As a system architect he has designed and built the audio encoders for DirecTV, designed the audio/telephony subsystem for the SparcStation 1, and defined an audio chip which was built by Crystal Semiconductors and Analog Devices that is used in many multimedia applications.
A pragmatic thinker, Robert has in-depth knowledge of multimedia platforms and industry and maintains hands-on experience with hardware and software.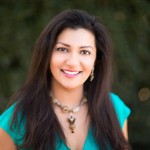 Geeta Priya Arora,   Speaker, Author, CEO & Founder,     La'Vanya Ayurveda Healing & Wellness Center
Geeta Priyadarshni Arora is an Ayurveda and Yoga practitioner, life coach, author, media personality, motivational speaker and teaches people how to discover their hidden talents to tap into their limitless potential to express their highest fullest self. Her passion lies in serving others and empowering higher thinking and education in the quest for identity and balance in our technologically driven world.
Geeta earned an MBA degree while climbing a successful corporate ladder. After her divine healing experience, she decided to leave the fiercely competitive struggle for wealth and power to focus her energy on spiritual inner awakenings to reconnect the missing pieces between mind, body, heart and the higher self. Geeta completed her master's degree in Ayurveda and incorporates the practice of meditation and yoga daily. She offers educational programs to help individuals find their true path with intention. She writes, travels, teaches about healing and being in service.
Website: www.geetapriyaarora.com