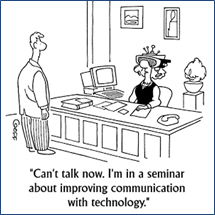 What does it take to enact change in a stationary field? Innovation is difficult to enact anywhere, do you have what it takes? This discussion will touch upon what it takes to enact change on a larger scale.
It takes a lot of grit and determination to create and enter a new market, develop and apply a new process,  or do anything that is new and different. There is always resistance to change that needs to be overcome. Most individuals would also like to positively adapt to the situations they find themselves in, and all companies over time find themselves required to adapt to changing circumstances. Some of these circumstances are serious enough to demand a strong innovation response in order to keep the enterprise healthy or in some cases to even survive.
Although we frequently have excellent ideas about what to do in order to improve things,  they can be difficult to execute upon. The continued ability to operationalize insights can be called Innovation Vitality. This vital energy is what champions need to advocate innovation to all stakeholders including team, staff, colleagues, management and customers.
From this perspective, Innovation Vitality can be regarded as a measure of an organization's capacity to launch and deliver on critical innovation initiatives. While innovation may occasionally occur without it, sustained innovation on the part of an individual, department or enterprise is generally directly proportional to innovation vitality.  As such, innovation vitality is an important, complex and multidimensional capability for any forward thinking entity.
Examples of Situations Requiring Critical Innovation Initiatives: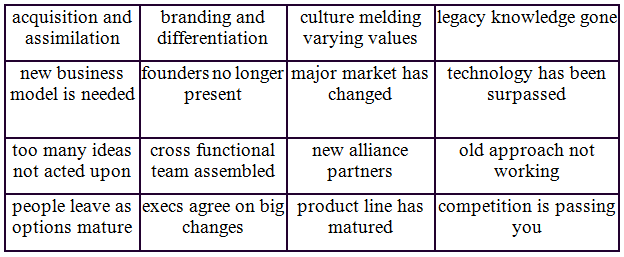 So how would you and your organization score on innovation vitality?
———————————————————————–
Pre-Registration Tickets ($20)  – on SALE NOW!
————————————————————————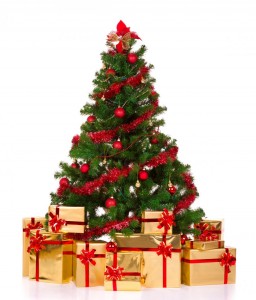 Come find out at the SVII Holiday (Christmas/New Year's) Party this December 4th!
This will be a practical and interactive experience where we will each have a chance to perform a self-assessment using an Innovation Audit Questionnaire designed by Howard Lieberman, and currently used by organizations and their leaders around the world.
In addition, we will be bringing back some of your favorite panelists and innovators from 2013!  Keep checking back to see the updated roster (and don't hesitate to send us requests).
This event will take place at 7PM at:
Hangen Szechuan Restaurant (2nd Fl), 134 Castro St, Mountain View, CA 94041
Dinner will be served!
Pre-Registration Tickets ($20)  – on SALE NOW!
(We will reconvene again with the first event of 2014 on Feb 5th)
PANELISTS: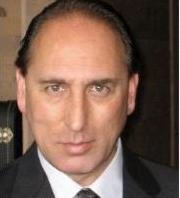 HOWARD LIEBERMAN
Chairman, Senior Science and Technology Advisor 
SVII, DARPA, Apple Inc, Bose Corporation
After completing university programs in both Physics and Electrical Engineering, Howard spent fifteen years working for two large technology companies, Bose and Apple where he shipped more than a billion dollars of innovative products while taking Bose from analog to digital and Apple from computers into sound.He then spent a decade as a serial entrepreneur and a college dean and this last decade he has been applying these experiences as an innovator, innovation manager and innovation educator by founding and running the Silicon Valley Innovation Institute where he often finds himself functioning as an innovation articulator. He has also been an advanced technology procurement consultant to the US Air Force and is currently a Senior Science and Technology Advisor to DARPA, He is also active as a composer and performing jazz.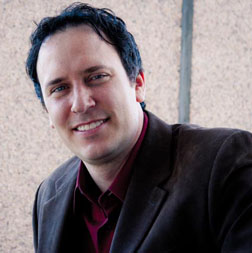 JUSTIN BAILEY
Vice President of Business Development
Double Fine Studios
Justin Bailey spent a dozen years in business development and strategic planning in the entertainment industry. During this career, Bailey has lead M&A initiatives, closed venture deals, setup crowd funding campaigns, and helped publishers make the transition from retail to digital distribution at Accenture, NAMCO BANDAI Games America, Perfect World Entertainment, and Double Fine Studios – where he currently presides over all business operations and is exploring how to effectively leverage crowd funding and crowd sourcing as a repeatable business practice.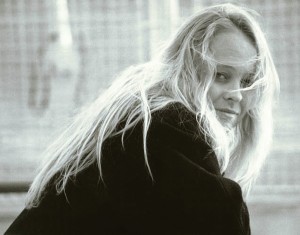 BIRGITTE RASINE
Chief Evolution Officer
LUCITÀ Inc.
Birgitte Rasine serves as the Chief Evolution Officer (CEO) of LUCITÀ Inc., a hybrid design and communications firm. In line with her diverse media career that spans film production, journalism, publishing, marketing and technical writing, Birgitte has produced mobile apps and documentary films, written screenplays, funding proposals for NASA, and articles for Business Week, The Hollywood Reporter and Variety, and worked in visual effects, camera and lighting on Hollywood and independent feature films for PDI/Dreamworks, ILM, Universal Studios, HBO, and Disney, whom she credits for giving her time in the trenches.
She is also a literary author, with several books to her name, including the novella "Verse in Arabic," which was named a Finalist in the 2013 Press 53 Open Awards, Novella Category. She blogs regularly for The Write Practice, a community of over 95,000 monthly readers. Her web site is www.birgitterasine.com
Birgitte holds a BA in Film Aesthetics from Stanford University and studied cinematography at the American Film Institute in Los Angeles and international relations at the Instituto Universitario Ortega y Gasset in Madrid, Spain. She is a Founding Circle member of the Association of Women in Water, Energy and the Environment and sits on the board of directors of a non profit organization in New York City dedicated to supporting the leaders of tomorrow.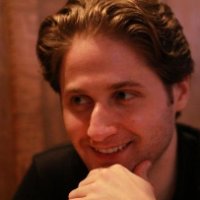 CHRISTOS CHRESTATOS
Director  / Cinematographer
Thoughtpusher
Christos Chrestatos is an experienced filmmaker and director, and founder of Thoughtpusher, a New York City based creative shop specializing in commercials, music videos, fashion films, and "hybrid advertising".  His work has been featured in the New Museum of Contemporary Art in Manhattan, XLR8R (leading voice in independent electronic music for the US and many top international markets), RES Magazine (bi-monthly publication chronicling the best in cutting edge film, music, art, design and culture), as well as TV channels in countries like Japan, Canada, and Germany.  Christos draws his inspiration from a curiosity towards the human condition, his love for mythology, and an appetite to create meaning;  He believes strongly in the universal language of imagery (and its ability to resonate with individuals), as well as the power of the narrative in bridging the gaps of global culture.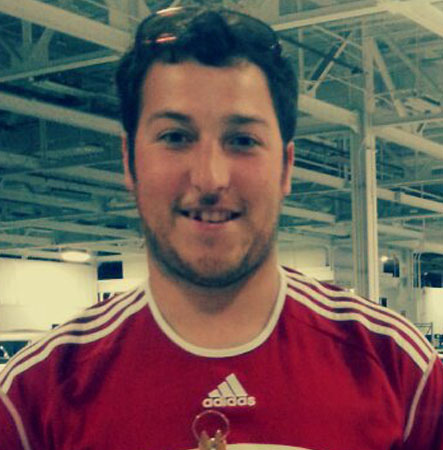 JONATHAN BREMER
Mechanical Design Engineer, Thermal Systems
Tesla Motors
Bremer is currently working as a Mechanical Design Engineer at Tesla Motors. Curiosity has always driven him. After finishing his undergrad at Western Washington University in plastics and vehicle engineering he quit his job and dedicated himself to the WWU X-Prize Team.  The WWU X Prize team built a carbon fiber, monocoque hybrid super mileage car, from the ground up.  He was personally responsible for in car computer, interior and exterior LED lighting, display system, software integration, and the auto centering windshield wiper. Viking-45(WWU X Prize car) ranked 6th out of 121 competitors achieving an average of 112MPGe. Directly after the X Prize competition he was hired onto the Prototype Vehicle Group at  Tesla Motors. He spent a year developing the Toyota Rav4 EV and Tesla Model S prototypes. As the Model S left the prototype phase Bremer moved to the Vehicle Engineering Thermal Systems Team where he played an active role in the rapidly evolving company supporting manufacturing, quality and service along with his Thermal Team responsibilities.
When the surfing is bad, Bremer spends most of his free time playing with LEDs, flying his drone, and riding around his electric skateboard, if he's not getting arrested trying to change laws. Battle for the beach http://vimeo.com/75373721,  http://www.huffingtonpost.com/zach-weisberg/surfers-walk-in-martins-b_b_2663848.html. Projects and resume: http://theprojectportfolio.blogspot.com/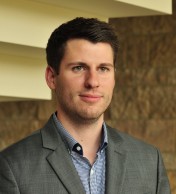 CODY A. SMITH
Consultant
Deloitte Consulting, Positivity Inc. 
Cody is a born entrepreneur.  He is deeply passionate about helping organizations find new frontiers in their overall culture,retain top talent and create healthier workplaces.   He is relentlessly curious and has a genuine love for exploring the world's perspectives by getting to know new people. After obtaining his masters, he began consulting work forDeloitte.  He spent the first two years of his career traveling around the world helping clients understand better their risk of licensing intellectual property to the global marketplace.  He considers this international growth experience to have altered his life in an extremely positive and open-minded way.  He went on to spend 2 years atDeloitte Consulting in their Strategy & Operations practice where he helped executives of a Fortune 50 client spin-offhalf their business.
Cody is also an avid marathon runner and has competed in over 15 races around the world. His passion for running extends past participation as he has founded and organized a road race for charity.
(More Panelists TBA!)