A picture is worth a thousand words…but try saying that with a picture. – Brazilian proverb
While the power behind the ability to communicate through images has long been revered, the different ways images are used in communication are constantly being invented, combined, redefined, and rediscovered. Last Wednesday at SVII, we got a taste of the different ways that people are refining their craft of connecting with an audience through picture-based communication.
After a riveting opening performance by San Francisco-based artist, Scot Sier: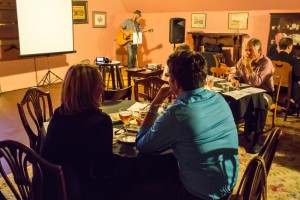 …and delectable food and drinks from the warm hosts at the Angelica's: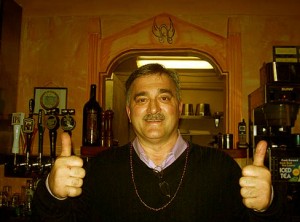 ..we embarked on our adventure to explore the leverage of visual media.
It started with Emilio Banuelos, a photographer whose passion is found in the stark truths that can be gleaned from everyday life: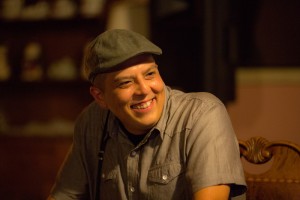 He uses a rather small classic camera because he knows that it is unintrusive and puts his subjects at ease. In order to get authentic images of the way people live, he enters their environments and lives and travels with them (having spent time in Mexico and traveled across the country in a Greyhound bus). When photographing someone, it is important for Emilio that the subject also feels that they are treated with respect and knows that he values their time.  This, in the end, also leads to better pictures:
Our next presenter was Christos Chrestatos, a filmmaker and creative director from New York City: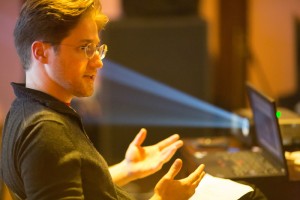 He took us deep into the process behind the making of one of his music videos, "The Hard Way," by Gotham Green and Quickie Mart:
Christos reminded us that we naturally move towards things that we love and that make us feel loved, and that unconditional love for your client's project is also necessary in order to discover and draw out the potential behind a brand's identity (which is ultimately also a reflection of the owner).  He also drove home the importance of uniqueness supported by rationality (doing things differently, but always in a way that makes sense) when generating creative concepts for a new client.  In this video, he uses broad symbolic imagery in a way that is not typical in the hip-hop music scene. His inspiration comes partially from myths and epic movies that he has been fascinated by in the past; Such experiences give him a deep well to draw ideas from for the projects that he works on now.
Our final speaker was Max Sims, author and expert in Maya, graphic artist, professor, designer and entrepreneur: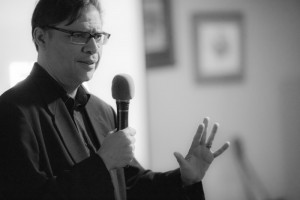 He does many things, but the driving force is always innovating and creating. He gave us insight into how you analyze images (and objects) based on the emotions that they elicit–and how to actively design for different emotions. (For example, sports cars tend to evoke strong emotions due to their tendency to value flair over balance in their designs; This manner of taking shapes to their extremes serves the alternative purpose of sports cars which is to double as fashion pieces.) To learn some more from Max, check out: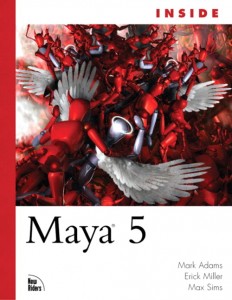 Of course, we then concluded the evening with a dynamic panel discussion led by our own dashing chairman and founder, Howard Lieberman: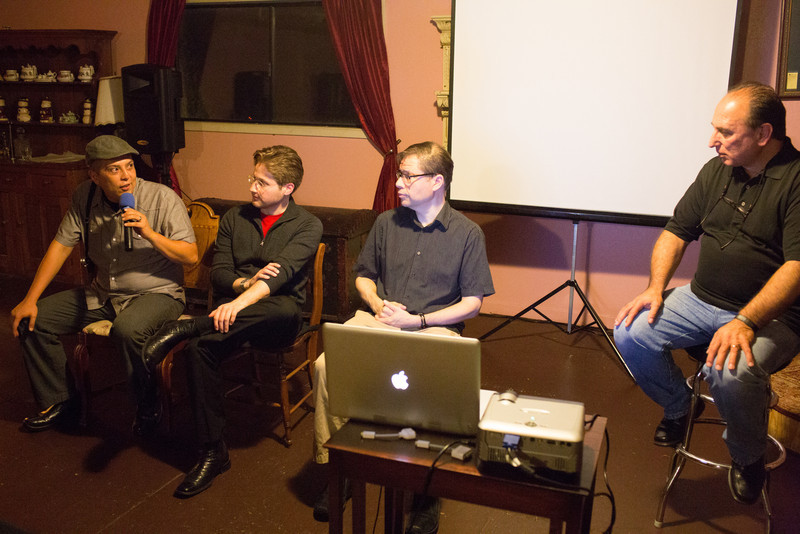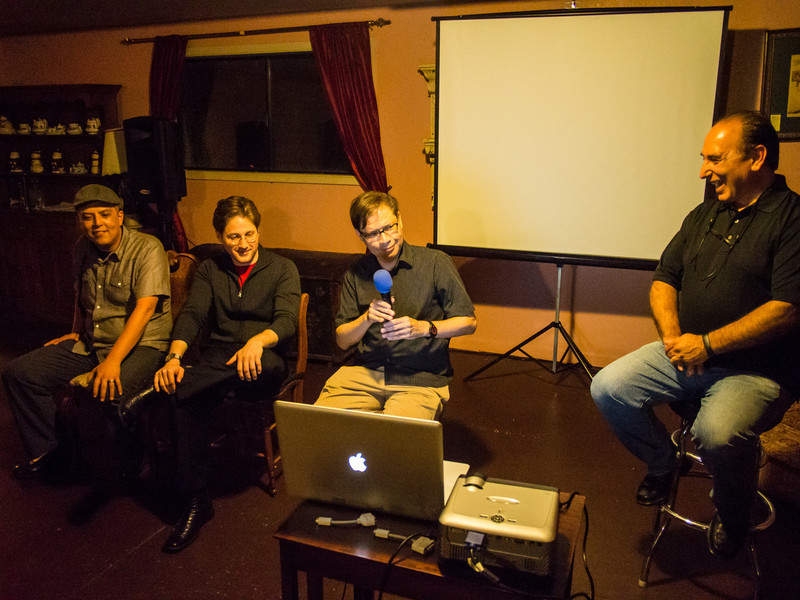 In a way, the evening we had at the Angelica's was like a history (and projection into the future) of image making–starting off with classic replica making (photography), moving on to directing and integrating (film), and finishing with an elaborate form of creating images from the ground up and inside out (graphic design and modeling). The bottom line? There is still much more to learn and discover about the possibilities behind image making and its unbounded potential to establish meaningful and generative human connections.
To join in on our next adventure together, Greased Lightning!, sign up here: 

And as always…Keep innovating!
– SVII Team