February 24th Next Program:
Co-presented with the Association for Strategic Planning – Northern California Chapter,
 at SAP in Palo Alto

Panelists:
Dan Rasky      Director and Co-founder of the Space Portal at the NASA Research Park
Paul Masson   Managing Director and co-founder Strategic Alliances Resources Network, LLC
Reid Bierly      Senior Director of Sales and Planning at Equinix, Inc.
Moderator       Howard Lieberman, founder Silicon Valley Innovation Institute
Program Description:
An innovation strategy is a key factor in the success of most organizations. It is an articulated strategy for something that is brand new with the goal being to create a lot more opportunity and value for the organization and its network of partners.
Given that organizations need to change quickly and often long-term plans do not get implemented, some say that defining, creating and implementing a strategic innovation plan is difficult if not impossible. There is a legitimate debate about the feasibility of strategic innovation:  some view innovation as too fluid to guide with strategy, others cite examples of past long term investments that have had a strategic impact while some say the cost of capital makes such long term strategic innovation impossible. If our futures depend on good plans, how do you plan for innovation with a strategic impact given continuous change?
What you will learn and take away from this session
¬ Contrast three views of the viability of Strategic Innovation.
¬ Hear examples of what has worked and most importantly, what has not worked for strategic innovation.
¬ Have your strategic innovation questions answered by a panel of experts.
SAP Executive Briefing Center 
Bldg 1, 3410 Hillview Avenue, Palo Alto, CA Silicon Valley 
Doors Open: 6 PM
Program: 7 to 8:30 PM
Tickets at the Door: $45
Online Preregistration: $35
Students Pre-registration  $25
Roundtable Panel Members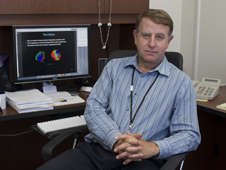 Dan Rasky is the director and co-founder of the Space Portal at the NASA Research Park, Moffett Field, Calif. The Space Portal has a mission to "be a friendly front door for emerging and non-traditional space companies." Through their initiatives and collaborations the Space Portal has had a significant role in the establishment of several notable and successful NASA programs, including the Commercial Orbital Transportation Systems (COTS) program, the Innovative Lunar Demonstration Data (ILDD) program, and the Commercial Reusable Suborbital Research (CRuSR) program. Rasky also is the recipient of the Senior Professional Meritorious Presidential Rank Award, the NASA Exceptional Achievement Award, the NASA Exceptional Service Medal, 12 NASA Group Awards, and eight Space Act Awards. He has six patents, 64 publications, and is an associate Fellow of the American Institute of Aeronautics and Astronautics (AIAA) and a senior member of the American Society of Mechanical Engineers (ASME).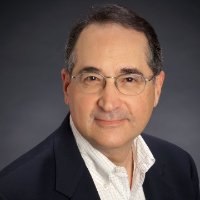 Paul Masson is Managing Director of Strategic Alliances Resources Network, (StarNet, LLC), a management services firm that manages multi-party, R&D alliances. StarNet has launched over a dozen, large-scale alliances in the last twenty years in the fields of software, IP-enabled networked systems, IT hardware, materials, vehicles controls, sensors, advanced manufacturing, weather systems and sustainable growing. Paul has lead the strategic innovation planning for half of the StarNet managed alliances, using a variety of planning methods including scenarios, technology road-mapping and systems engineering solutions planning. Paul has been an instructor for NASA and the Department of Defense, a program lecturer at Stanford, and speaker at industry conferences for innovation management, aviation, biofuels, sustainable growing and commercial space. Paul was previously Director of Corporate Financial Services at SRI International and head of high-risk, lending for the Wells Fargo Latin America Division. Paul has been a project manager at four startups, receiving and selling stock or stock options in each organization. Paul is also the recipient of the NASA Distinguished Public Service Medal for his design and management of an eight year, multi-party alliance for aviation that generated twenty-two (22) new technologies. Paul is concurrently an advisor to investors within single-family-offices, state government seed funding groups on technology trends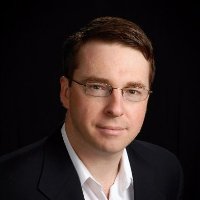 Reid Bierly is a seasoned strategy and innovation executive with 20 years of experience in high technology. In his role at Equinix he is responsible for leading cross functional innovations in customer targeting, sales coverage, quota setting, and account planning on a worldwide basis. Prior to Equinix, Mr. Bierly was the Director of Strategy & Transformation within Cisco's Supply Chain organization where he led efforts in supply chain segmentation, cost to serve modeling, and improvements in acquisition integration. Mr. Bierly was at Hewlett-Packard, for 17 years, leading strategy, transformation, and business planning activities on a worldwide and region basis across numerous hardware, software, services, and consumable business units. Mr. Bierly has founded companies in both SaaS and augmented reality industries. He has a B.S. in International Business & Logistics from Pennsylvania State University and an Executive M.B.A from Pepperdine University. He resides in Silicon Valley with his wife and two daughters.