May's event was on the importance of conveying intangibles and how to present them in such a way that it can bridge any cultural gap. Experienced media executive, Eric Rhodes lead a talk on how to better communicate your company's vision.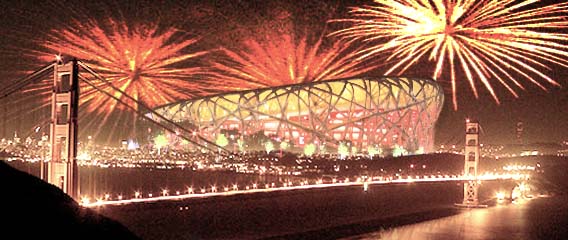 Numbers speak for themselves. Placed into their proper context, numbers can begin to sing. Setting context depends on effectively expressing what a company is really all about, it's story.  This is where intangible assets come into play, the brand, the IP, and the human capital. How can these be presented and understood in such a way that stands out across a world of information?
 How can a company's vision beyond words, be conveyed across borders and cultures, from Beijing to Silicon Valley?  And how can rich media multiply the value of an enterprise to stimulate investors?
It takes a little show business.
Enter Eric Rhodes, founder of REVE Group, and seasoned global media executive John Barbera. The two are partners in international investment branding.  Rhodes, the creative mind behind the visual branding of the 2008 Beijing Olympic Games and Barbera, who as President of Sales at Turner Broadcasting, oversaw the company's rise from a single UHF station to a global satellite, media empire.
As recent arrivals to Silicon Valley from an extended overseas tour in Asia, specifically Beijing, the duo has come to share their perspective on how Silicon Valley companies can leverage their often considerable intangible assets. Explore how they distill a company's core message and package it into an intercultural, media-rich format that commands attention, inciting investors worldwide.