The premise of this dinner was that to be relevant, you have to move past contemplation and cross the threshold to actually CREATE something that can be shared. To jump out of the box, and JUST GO DO.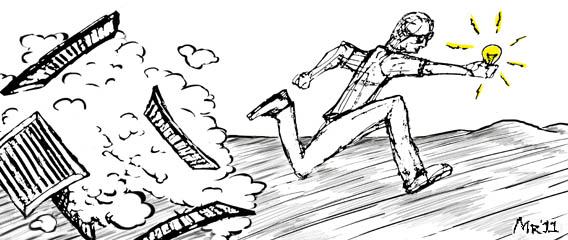 Hector Marquez II
 from Auburn, CA, director and producer of 
Dark Truths
 shared his experience of jumping out of the box and creating the world's first feature length 3D film designed specifically for mobile devices. 
Dark Truths
 is as much an urban crime thriller as it is a whole new way of creating and distributing movies using grassroots techniques and pioneering 3D camera technology. 
See CBS coverage.